"Connecting people for an enriched and safer life"
Arqiva is at the heart of the broadcast and utilities sectors in the UK and abroad, providing critical data, network and communications services.
We work in partnership with our customers – major broadcasters and utilities like the BBC, ITV, Sky, Global, Bauer, Thames Water and Anglian Water – to meet everyone's demand for information, content and entertainment and enabling a switched-on world to flow.
We are the only supplier of national terrestrial television and radio broadcasting services in the UK, consistently delivering digital TV, analogue and digital radio to people in all four corners of the country.
We distribute over 1,000 channels internationally using our fibre and satellite infrastructure.
Our advanced, secure and dedicated networks are also supporting the management of critical data for a range of smart metering networks in the energy and water sectors.
Visit website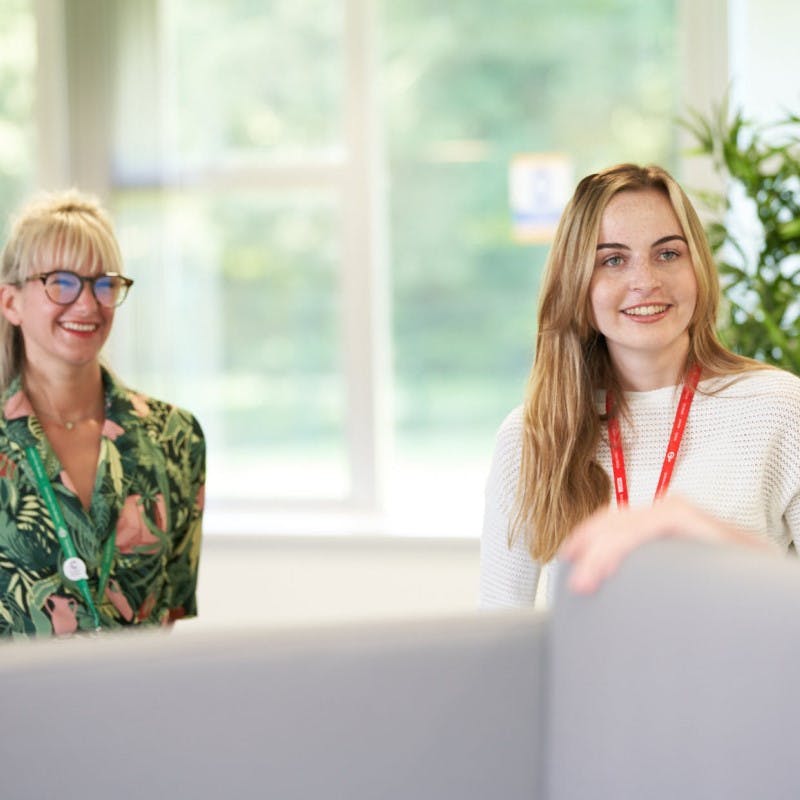 1,450
We transmit from 1,450 radio and TV broadcast sites
98.5
We reach 98.5% of the UK population through Freeview
50,000,000
Our smart metering networks deliver around 50 million data points every day
Why join us?
In today's switched-on world, companies – entire industries – are grappling with how to share data and content across countless connected devices. That's where Arqiva comes in. Fundamentally, we're enablers. Behind the scenes, we apply our knowledge and expertise to stitch together technologies that connect broadcasters and utilities to their customers, and the content, data, information and entertainment they want.
Joining Arqiva, you will get the opportunity to add value and really quickly make a difference to our organisation and its key customers including well known broadcasters and utilities providers.
As an Arqiva apprentice, you'll combine on the job experience with formal, accredited learning to gain the knowledge and skills you'll need to have a successful career with us.
If you have the curiosity and passion to learn, our apprentice programmes offer a great opportunity to build your career in a business that will offer constant stretch and challenge.
We have a very strong retention rate for our apprentices, so this means you'll get the opportunity to learn from and network with those that have been on a similar journey.
In addition to having your own bespoke development pathway, we'll team you up with the graduate cohort to give you exposure as a wider group to interesting opportunities like 'meet the CEO', informal socials and being used as a focus group to test new ideas and innovations.
My role involves ensuring that the systems are in place to receive the feed and enable it to go out the field teams. I've got to be honest; I didn't dream of being an engineer, but I had heard of Arqiva before! I thought I'd be off to university to study politics and international relations. However, I'd always been interested in how TV worked and how the content that we're all so familiar with, ended up on our television screens. I was sceptical about heading off to university without a clear path afterwards, so I opted for a degree apprenticeship. I feel like I've landed on my feet somewhat because I've got the best of both worlds. A great qualification, with the opportunity to study and a hands‐on experience.
Charlie Stevens – Apprentice Video Engineer (Broadcast & Media Systems Technician)