"At BT, we're more than just a broadband company. Millions of people rely on our services every day without realising."
The NHS, emergency services, air traffic control, contactless payments in shops, and banks – they'd all grind to a halt without our services, technology and innovations.
Oh, and we don't just do this in the UK; we do it in 180 countries around the world.
Visit website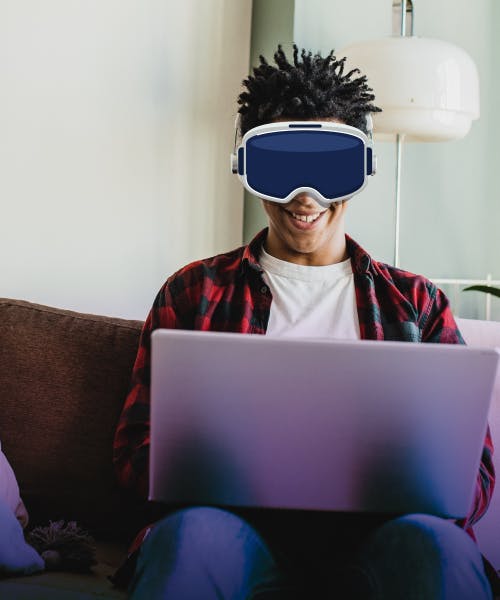 Sector-leading approach to climate action
with a target to become a net zero carbon business by 2045
100 inventions each year
are filed each year, ranking us third of all UK business
UK's largest provider
of consumer fixed-line voice and broadband services in the UK and the UK's largest mobile network operator.
Apprenticeship opportunities
Why join us?
We're not an ordinary business, and we don't do ordinary apprenticeships. We're here to create the next big thing in technology and we want to take you on our journey with us.
Joining BT as an apprentice is the first step to a great career. We're a big company, which means we're able to offer apprenticeships in pretty much every possible career you can think of. And it's not just in London, we've got offices across the UK, from London to Newcastle, Cardiff to Ipswich and everywhere in between.
Not all our jobs are desk-based either; we offer a wide range of field engineering roles, meaning you're out and about, meeting new people, and solving problems every day.
Some of our apprentices literally help keep the broadband network in the country running – how cool is that!
You'll always find something exciting, challenging and unexpected at BT, and as a company that embraces diversity & inclusion, you'll always find a warm welcome with us, whatever your background.
Benefits
On top of all that, we've also got some pretty great perks as well. Starting salaries of £16,422, plus free broadband, reduced cost BT TV and BT Sport, study leave for professional exams, 22 days holiday (plus bank holidays), and 3 days paid volunteering leave!