"Empowering people and making a positive difference"
We work towards helping thousands of people every day, at more than 140 sites across the UK.
Our outstanding quality of care starts with our commitment to our people. We love empowering, supporting and nurturing our colleagues just as much as we love caring for our patients.
Empowering people and making a positive difference – day in, day out – it feels amazing.
That's what we're all about.
Together we'll reap the rewards of making a real difference. Make a difference, starting here…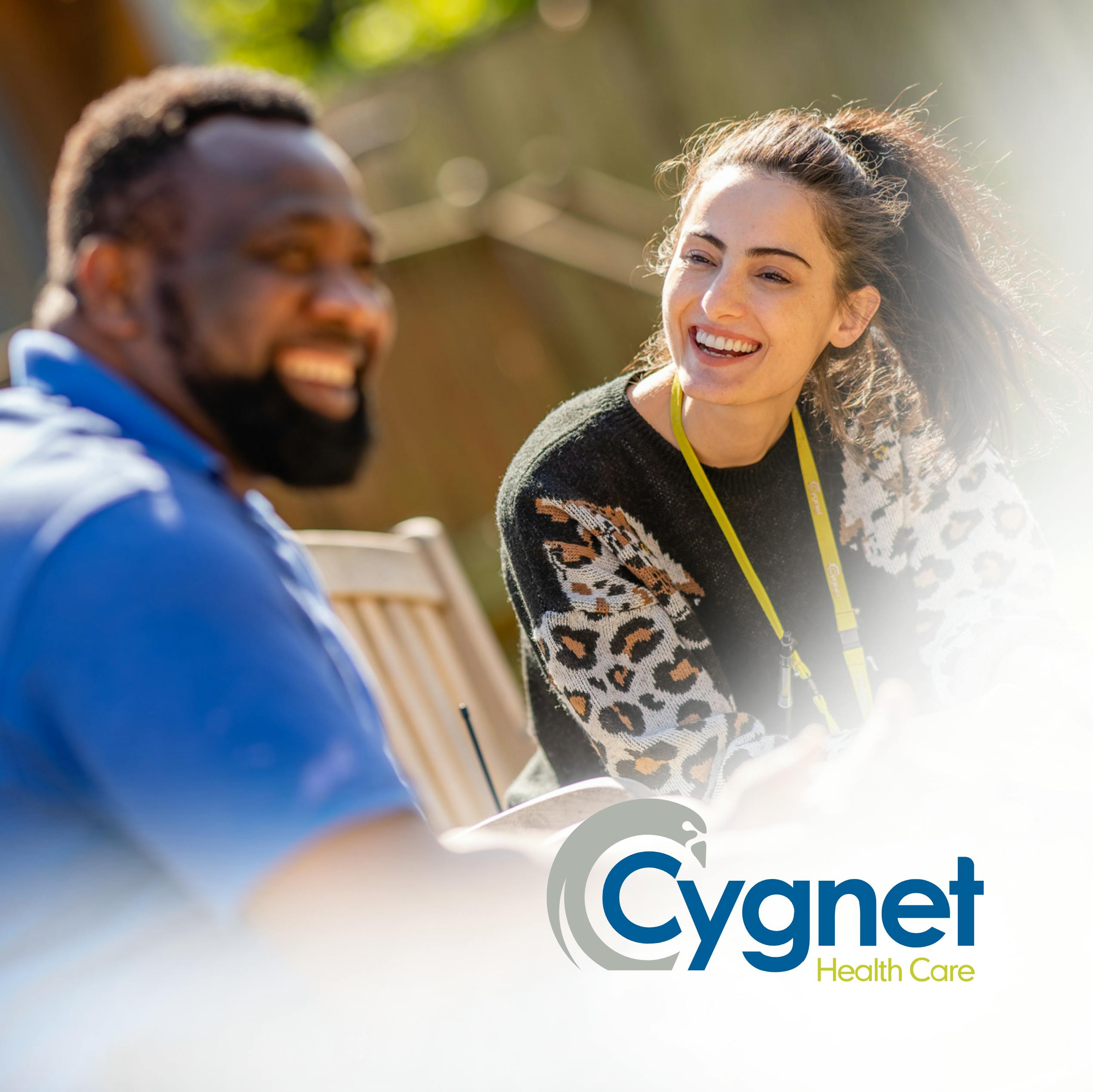 8800
Expert and highly dedicated care team employees
1988
The year Cygnet Health Care was established
Over 30 years
experience in providing specialist mental health treatment, rehabilitation and support
Why join us?
With Cygnet, you'll have the opportunity to embrace new, meaningful challenges that will help grow and develop your already impressive skills – and progress your career.
We're a dynamic, supportive team, we deliver high quality care. Care which extends to our colleagues too, who we support, inspire and nurture. Want to help us inspire, get inspired!
What makes Cygnet?
Our core values are the principles under which we operate on a daily basis; how we represent the company; how we relate to each other; how we support those within our care should be reflective of these core values.
We Care - We listen to each other and care for each other. We care deeply about everyone who is part of the Cygnet community. We Respect - We treat people fairly as individuals.
We understand the strength that lies in our diversity. We ensure people have the ability and support to make a positive difference. We Empower - We empower people to make informed decisions and forge their own path. We encourage people to take every opportunity.
We Trust - Forming the basis of our therapeutic and working relationships, we work hard to build and maintain trust.
We have Integrity - Guided by a strong moral code, we act with the best intentions and for the right reasons; making person-centred decisions based on individual assessment.
At Cygnet, our colleagues are extraordinary people who come with a range of different skills, expertise and knowledge. And every single one of them helps us change people's lives for the better. So wherever your strengths lie, you can use them at Cygnet to make a meaningful difference to others.
Be part of something meaningful