"At PwC, our purpose is to build trust in society and solve important problems. It is this focus which informs the services we provide and the decisions we make."
Helping clients and communities address the biggest challenges they face has never been more important.
Our global strategy, called The New Equation, brings our purpose to life by bringing our people together to solve problems, often in unexpected ways to reflect the unique challenges of our times.
We employ over 22,000 people across the UK, and attracting and retaining the best people is critical - as is empowering you with the best technology to power innovation.
Visit website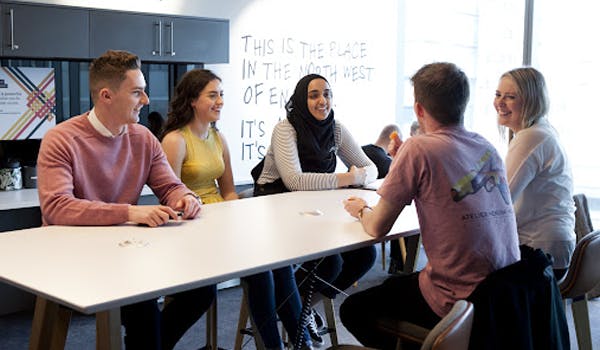 20
office locations you can join across the UK
24,000 and growing
PwC employees across the UK
Voted by 16,000 students
as the employer with the best apprenticeships and work experience schemes in the 2021 Young Professionals awards
Apprenticeship opportunities
Why join us?
We'll support you to create a career that works for you, as part of a team and an environment where you can be the best you can be.
Which is why we have 'The Deal' - our firm wide Employee Value Proposition.
It clearly articulates what a career with PwC really looks and feels like and sets out what you can expect from your experience at the firm.
Investing in our people is central to our strategy and in some areas, this could mean working towards a professional qualification. In return we ask that you'll be eager to learn, with business awareness, intellectual and cultural curiosity and the ability to build strong relationships.
You'll be encouraged to work together, share knowledge and insights that foster innovation, drive impact and deliver quality to your clients.
Joining PwC is your opportunity to learn with purpose, lead with heart and make a positive impact on the world. You can expect to be part of a stimulating environment working on challenging projects in a culture that embraces the different perspectives our people bring.
With opportunities to start shaping your career from the moment you start, we encourage you to look further.
Bringing human-led, tech-powered innovations from concept to reality. Be a part of The New Equation