Healthcare Work Experience
Explore careers in Healthcare with North East & North Cumbria ICB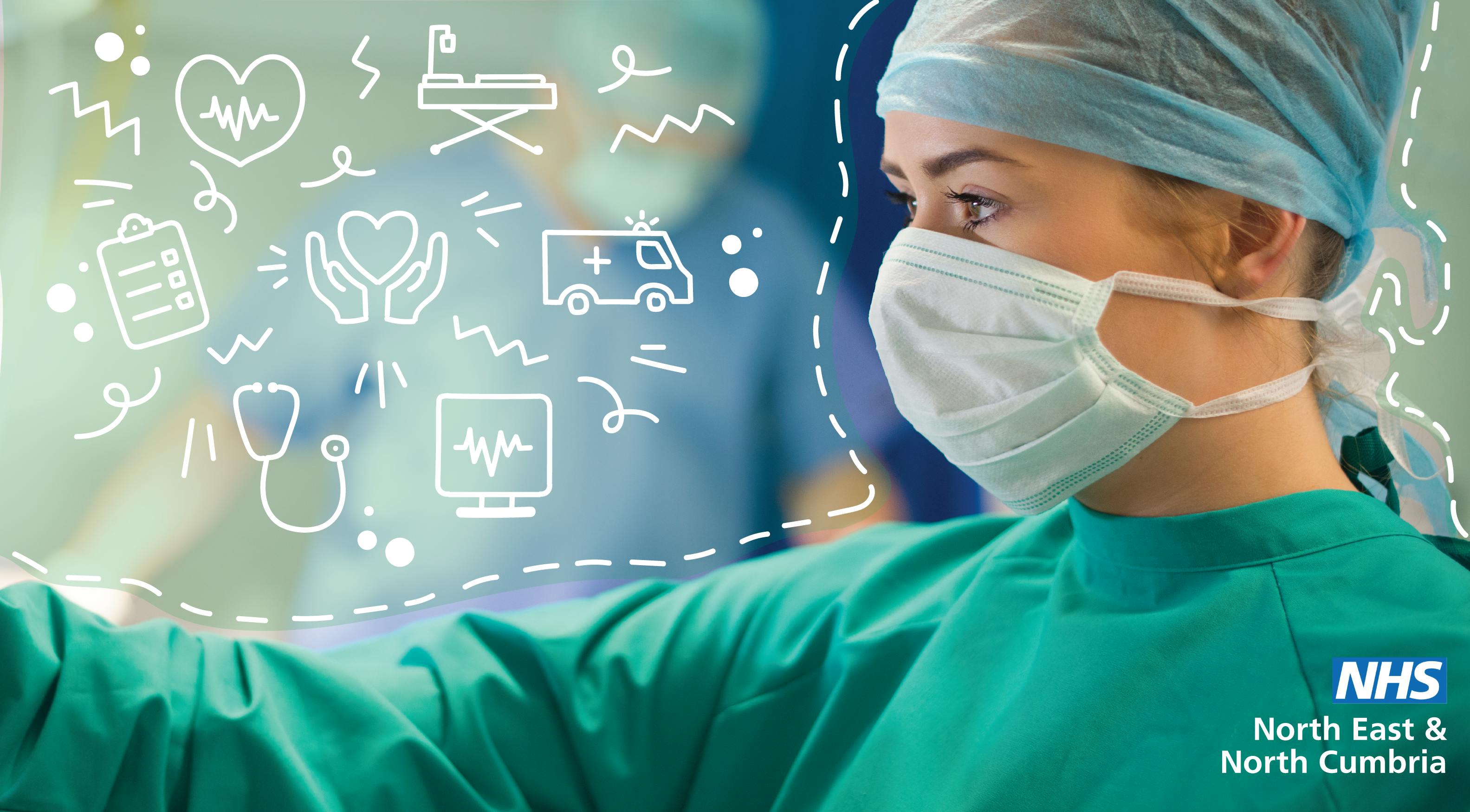 Experience overview
The health and social care sector is one of the most rewarding career routes you can take. With hundreds of roles to choose from, it can be tricky to know where to put your skills and passion.
Springpod have partnered with North East & North Cumbria ICB to help you explore your interest further. With 6 individual programmes to apply for and complete, you can find the right area for you. What's more is that you get to choose how that looks. So whether you'd like to explore one programme area in detail, or several so that you may compare them, we are providing you with all of the information and access to get the best experience possible.
These programmes will be providing you with access to leading experts and industry professionals in the region. You'll have the opportunity to take part in unique and immersive virtual work experience(s) that'll give you all the information you'll need to make your next steps in a specific healthcare role, whilst knowing what careers in the North East can offer you.
What's included?
As mentioned above, there a 6 virtual work experience programmes that you can choose to apply for and complete. They cover:
Allied Health Professions
Care and Support
Nursing and Midwifery
Pharmacy
Healthcare Science
Social Work
Each programme will cover diverse roles and pathways that are available within the field in question. By giving you an insight into the core aspects, areas, and responsibilities within these professions, you'll get a closer look at how people in these roles use their varied skillset to provide top-quality care and support to people who need their help. Along the way, you'll have the chance to participate in activities that'll put you in the hot seat, test your knowledge on some great quizzes, and speak to inspiring professionals in live webinars.
To see more about each programme on offer, please see below. In terms of the application process, simply hit 'apply now', quickly create a free Springpod account if you do not already have one, and then click to apply once more so that you may access the application form, where you'll be able to select which programmes that you'd like to apply for.
Students aged 14-18 and that live in the North East and North Cumbria area are welcome to apply.
Certificate of completion
Approximately 10 hours to complete
Complete at a pace that suits you
Allied Health Professions
The Allied Health Professions (AHPs) are the third largest workforce in the NHS and focus on prevention and improvement of health and well-being to maximise the potential for everyone to live full and active lives. Some amazing roles in this area include radiography, occupational therapy, and dietetics!

This programme provides an introduction to the Allied Health Professions, before diving deeper into some of the most interesting areas like Physiotherapy, Radiography and Occupational Therapy.
Available dates
To ensure that you get the very best experience, the number of places on each programme is limited. Apply soon to avoid missing your place. Good luck!
Programme dates:
13th February - 24th February
Application deadline:
8th February
What students say
"This was an amazing experience. First of all, thank you for all the hard work you put into creating this! This was really and truly an amazing experience for me to take part in. I loved every module in this programme, and the experience each one gave me. Unlike other virtual work experiences I've taken part in, this one successfully made me feel like I was a part of the company, made me feel like Vodafone was home. And I liked that feeling, that even though this was just a work experience, It made me feel like pursuing a career path with Vodafone would be just the thing for me, and this feeling of consolidation in what I want, especially in a time of such uncertainty, is euphoric. I really can't thank you enough for all the hard work you did to prepare this programme and hopefully I'll manage to thank you in person. Finally, a big special thanks to everyone who ran the webinars!"
Briany
"I would like to personally thank all your effort, dedication to giving us the required and extra details of information, covering almost, if not all the topics that myself and others were curious and worried about and for doing this when you probably have a large workload yourself. You may not feel it, but I for one feel ecstatic to know that there are companies such as Vodafone out there that can give wonderful opportunities to us , with members of staff this informative out there and I am grateful for all that you have each done to make this programme experience an exceptional one. Best of luck to all of you in your futures!!!"
Mohhamed
"I would like to say thank you very much for taking your time to create an amazing work experience for me and others to participate in. The activites were well thought out and it really showed how much time and effort you put into your activities and the virtual work experience as a whole. Greatly appreciate the work you put into the work experience and I will tell my friends about this amazing work experience if it ever happens again."
Nessrin
Will I receive a certificate once I've completed the programme?
How long will I have to complete the programme?
What happens if I can't make a live webinar?
Can I ask questions during webinars and do I need my microphone enabled?
What happens if I can't finish the programme in time?
How much work is required to complete a virtual work experience programme?
Ready to find out if this is right for you?