Hospitality Virtual Work Experience
The next Pret product with Prét A Manger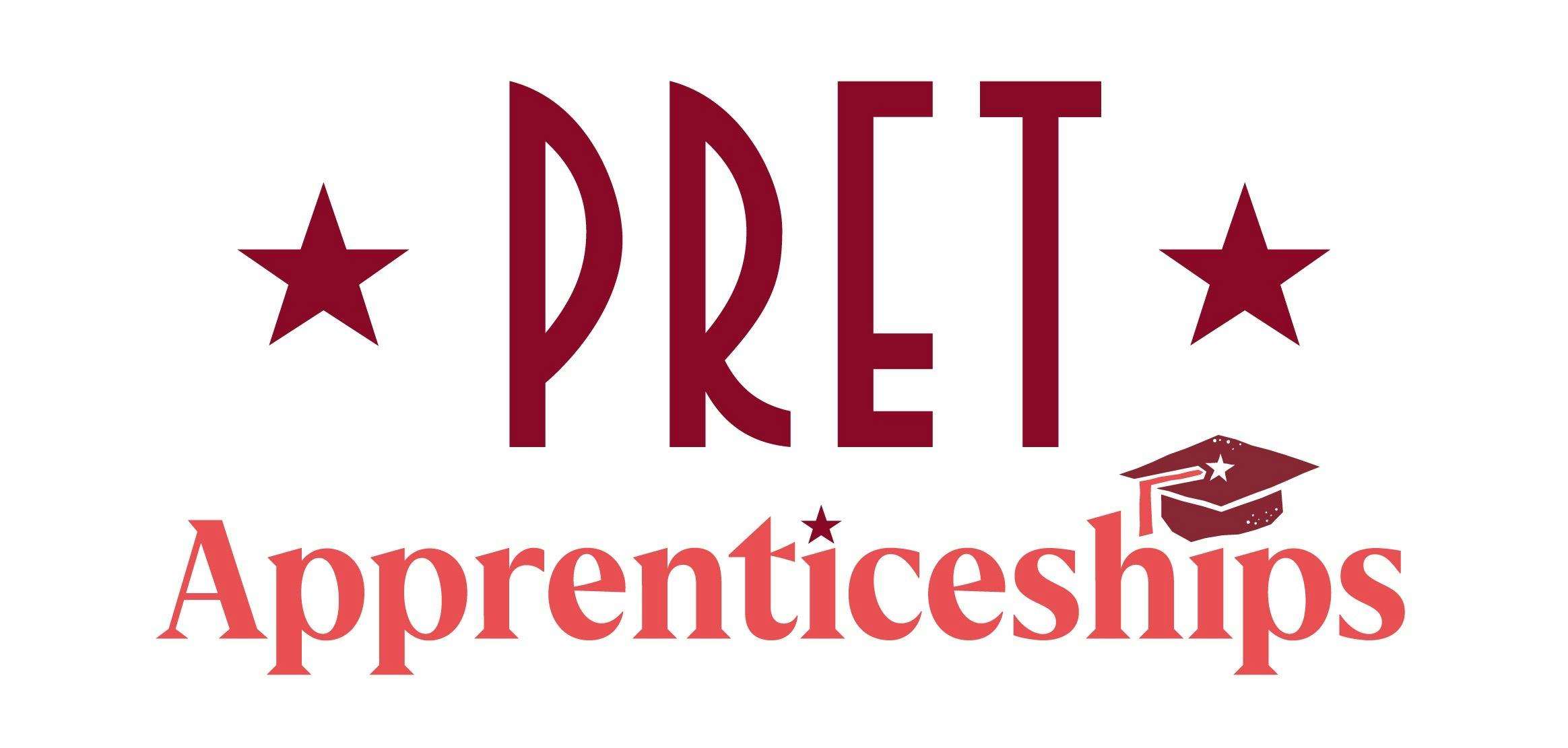 Experience overview
Pret is one of the most recognisable names on the high street, and is a staple of millions of people's day. With their freshly made food and organic coffee, they have pushed high street food offerings forward towards a healthier, more considered and sustainable future! But, how much do you really know about Pret, and what it takes for some of our favourite food and drink items to become reality? Well, we've got you covered! Springpod and Pret have joined forces to give you a top insight into the world of product development. What's more, you'll even have the chance to design a new product yourself, which if successful, will get you fast-tracked onto a Pret apprenticeship!
What's included?
This programme will cover everything from an introduction to key stages of product development at Pret, showing you the different stages that drive innovation, to turning an idea into the real deal. You'll have the chance to take part in some unique opportunities, and get some top tips from Pret to help you along the way.
Students based in the UK, and that are aged 14 or above, are welcome to apply
Certificate of completion
Approximately 10 hours to complete
Complete at a pace that suits you
An opportunity to create the next Prét product!
The Pace of Change
In the food and drinks industry, things can change pretty quickly - every new product and decision that's made has a lot of consideration behind it. So, what goes into this change, and product development at Pret? From looking at what drives change to an overview of product development, including an insight into essential considerations, this module will introduce you to what product development is really like! 
Available dates
To ensure that you get the very best experience, the number of places on each programme is limited. Apply soon to avoid missing your place. Good luck!
Programme dates:
3rd April - 14th April
Application deadline:
14th April
What students say
"Taking a part in this programme was a dream come true for me. I appreciate everyone's time to create this course and run it as smoothly as possible. The information which I received and learned was incredibly useful.e. Again, I really appreciate everyone's time and I am looking forward to taking part in other courses powered by Springpod, because it was worth my time and it was my pleasure. Thank you!"
Adam
"Thank you so much for putting your effort and time into this programme. You are helping to shape the future of this generation... the generation which are going to carry the future of the workforce on their shoulders'. Being able to talk about your personal careers in this industry and different ways to follow in your footsteps has inspired me so much. I am a dedicated, disciplined student but I have always felt very unsure about how to actually get a job (aside from the qualifications and education necessary). I already believed in myself, but you've all helped to make sure that I KNOW I can do it. Thank you so much :))"
Lucienne
"I wanted to say that I really appreciate all the time and work that you have put into organising this programme as well as choosing the activities, taking the time for the webinars and informing us students of early careers as well as what you do as a company in many different sectors. This has been so helpful and I couldn't be more glad that I was able to participate. It has been truly fun! Thank you very much to all those who were part of making this programme."
Ornella
What happens if I can't make a live talk/webinar?
Will I be able to ask questions/do I have to have my microphone on?
Ready to find out if this is right for you?