Digital Careers on Track
A Network Rail Insight Event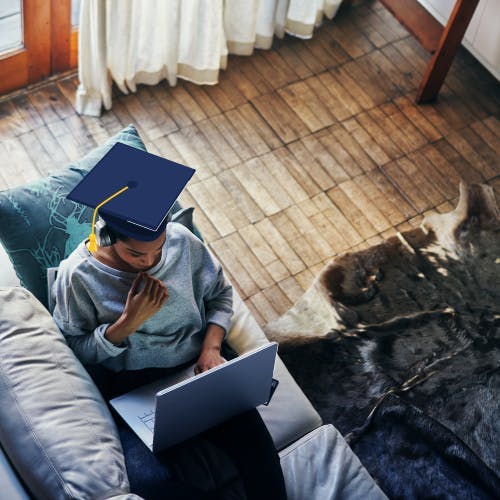 Experience overview
Network Rail manages and looks after Britain's railways, but do you know about the digital work that goes on behind the scenes? If you're looking for a way into the IT space, consider an early career at Network Rail…
Springpod and Network Rail have teamed up to give you access to the latest information about the early digital careers within the rail industry. This Insight Event will cover Network Rail apprenticeships, graduate schemes and the essential skills needed to pursue either of these. You'll learn about the types of apprenticeships and graduate schemes at Network Rail, watch employee success stories and complete interactive activities, quizzes and attend live webinars with the experts themselves.
What's included?
A lot goes into maintaining a reliable railway network, and this programme will dive into the digital functions that keep Network Rail chugging…
This programme will cover the variety of early career roles and opportunities available at Network Rail. With an added emphasis on employability, too, you'll learn about the essential skills needed to boost your career and ace the application and interview process.
Students aged 14 and above are welcome to apply
Certificate of completion
Approximately 10 hours to complete
Complete at a pace that suits you
The Apprenticeship Route
Is an apprenticeship the route for you? This module will help you decide! We'll cover what an apprenticeship is, the variety of apprenticeships on offer at Network Rail and a case study to showcase a day in the life. You'll also complete interactive activities, an end-of-module quiz and attend a live webinar.
Available Dates
There aren't currently any dates available for this programme. Check out some of our other available programmes.
Explore more programmes
What students say
"This was an amazing experience. First of all, thank you for all the hard work you put into creating this! This was really and truly an amazing experience for me to take part in. I loved every module in this programme, and the experience each one gave me. Unlike other virtual work experiences I've taken part in, this one successfully made me feel like I was a part of the company, made me feel like Vodafone was home. And I liked that feeling, that even though this was just a work experience, It made me feel like pursuing a career path with Vodafone would be just the thing for me, and this feeling of consolidation in what I want, especially in a time of such uncertainty, is euphoric. I really can't thank you enough for all the hard work you did to prepare this programme and hopefully I'll manage to thank you in person. Finally, a big special thanks to everyone who ran the webinars!"
Briany
"I would like to personally thank all your effort, dedication to giving us the required and extra details of information, covering almost, if not all the topics that myself and others were curious and worried about and for doing this when you probably have a large workload yourself. You may not feel it, but I for one feel ecstatic to know that there are companies such as Vodafone out there that can give wonderful opportunities to us , with members of staff this informative out there and I am grateful for all that you have each done to make this programme experience an exceptional one. Best of luck to all of you in your futures!!!"
Mohhamed
"I would like to say thank you very much for taking your time to create an amazing work experience for me and others to participate in. The activites were well thought out and it really showed how much time and effort you put into your activities and the virtual work experience as a whole. Greatly appreciate the work you put into the work experience and I will tell my friends about this amazing work experience if it ever happens again."
Nessrin
Will I receive a certificate once I've completed the programme?
How long will I have to complete the programme?
What happens if I can't make a live webinar?
Can I ask questions during webinars and do I need my microphone enabled?
What happens if I can't finish the programme in time?
How much work is required to complete a virtual work experience programme?
Ready to find out if this is right for you?