Want a career in healthcare?
AHP (Allied Health Professions) Online Work Related Learning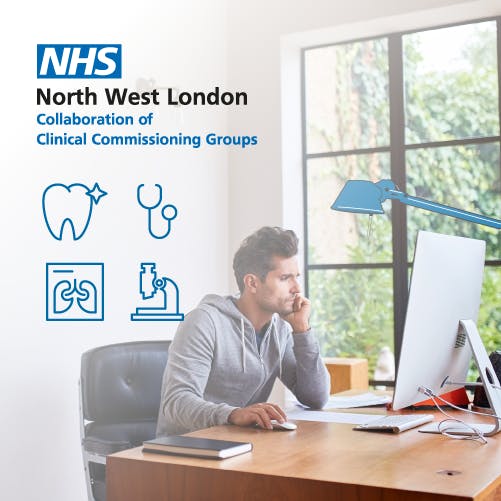 Experience overview
The Allied Health Professions cover a whole range of roles and areas. This programme will cover them all so that you can understand and compare them to gain more information for making your decision about a career in healthcare.
What's included?
During this work experience programme you'll cover the following areas: The World of NHS, A Career in Allied Health Professions, Music Therapy, Occupational Therapy, Orthoptists, Osteopaths, Paramedics, Physiotherapists, Podiatrist Prosthetists/Orthotists. By the time that you have completed the programme you will come away with an appreciation for the different allied health professions and the ability to judge which area will be the right one for you.
Applications are open to students from years 10 – 13 who attend a school or college based within the following local authorities: Hammersmith and Fulham, Camden, Hillingdon, Ealing, Westminster, Richmond-upon-Thames, Harrow, Barnet, Hounslow, Kensington and Chelsea, Hampshire, Wokingham, Surrey, Windsor and Maidenhead, Oxfordshire, Bracknell Forest, West Berkshire, Berkshire, Reading, Brent or Slough.
Certificate of completion
Approximately 10 hours to complete
Complete at a pace that suits you
Meet the AHPs: Part 1
Did you know there are 14 different allied health professions? Over this module and next we're going to break down what an allied health professional does. From art therapy to orthotists (professionals who provide a range of aids to correct problems or deformities in people's nerves, muscles or bones) - this field really does have it all. 
Getting Career Ready with the NHS
Available Dates
There aren't currently any dates available for this programme. Check out some of our other available programmes.
Explore more programmes
Meet industry professionals
We've worked with some awesome employers on our AHP (Allied Health Professions) Virtual Work Experience. Check out some of our speakers.
Chris Flatt
Chief Allied Health Professional
Kalsey Visser
Mental Health Dietitian
Amakhoe Minney
Band 6 Physiotherapist
What students say
"Thank you so much for taking the time to give me this experience. It has helped me be certain that a job in physiotherapy is a good fit for me as a future. I am now also considering other jobs like occupational therapy and also a dietician. I feel the word of allied health has opened up to me and I have so many more pathways to explore."
Lucia
"Thank you for creating this programme. The range of information was incredibly useful and helped, not only me but so many different people decide or get an idea of what type of career path to follow. The activities were a great way to immerse ourselves into the course and get a rough idea of what type of tasks AHPs have to do."
Avani
"I appreciate the time you have spent taking part in creating this virtual work experience course. Honestly, this has helped me so much because during the pandemic I have not been able to find any placements in a GP, hospital or pharmacy to gain some experience, and I am sure this course will aid me in reaching my aspiration."
Pirasanth
Ready to find out if this is right for you?