Healthcare needs you!
Allied Health Professions with the Shropshire, Telford & Wrekin ICS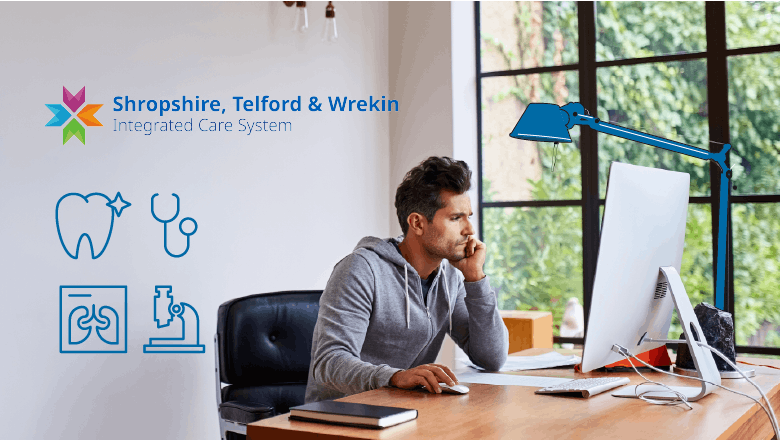 Experience overview
*This programme is on-demand, so if you meet the criteria you can apply and complete the programme once the programme is live*
If you're intrigued about a career where you can help other people every single day then this Virtual Work Experience is for you. The Shropshire, Telford and Wrekin Integrated Care System and Health and Social Care Partners will guide you through an exploration into the roles held by allied healthcare professionals throughout the healthcare system. You'll have your mind opened to the scope of these roles and be able to speak to real professionals to find out deeper insights about the realities of working in healthcare. Kickstart your career in the allied health professions and apply today!
What's included?
During the programme, you'll cover each of the 15 allied health professions in depth, including patient journeys and multidisciplinary care, the art of communication and its importance in these careers. You'll learn about what it's like to work in health and social care, including what it's like to work for your local ICS and the wider NHS.
This programme will be available for 12 months after the 13th of June. We do encourage you to complete within 10 days of starting the programme.
The programme is open for students aged 14-19 who are based in Shropshire, Telford, Wrekin, Staffordshire or Powys
Certificate of completion
Approximately 10 hours to complete
Complete at a pace that suits you
Shropshire, Telford and Wrekin Integrated Care System is a partnership of all the NHS and Social Care organisations in Shropshire Telford and Wrekin, Shropshire Council and Telford & Wrekin Council. They are working together to develop and deliver the Sustainability and Transformation Plan (STP) for the area.
Introduction to the Allied Health Professions
In this module you will learn about each of the 15 allied health professions. You will find out more about entry requirements, responsibilities and training and development opportunities linked to roles including paramedic, osteopath, orthoptist and operating department practitioner. You will also learn more about the skills required to perform therapy roles, such as: occupational therapist, physiotherapist, art therapist and speech and language therapist.
The World of Health and Social Care
Available dates
To ensure that you get the very best experience, the number of places on each programme is limited. Apply soon to avoid missing your place. Good luck!
Programme dates:
13th June - 31st December
Application deadline:
31st December
Meet industry professionals
Liz Hagon
I qualified as a physiotherapist from Keele University in 2004, and started working life as a rotational physio in the NHS, just outside London. I stayed working for the same Trust for 7 years, ultimately specialising in neuro rehab, before taking on my dream job in a specialist neurosciences centre in Brighton.
Graham Bannister-Kelly
Consultant Diagnostic Radiographer
Rob Edge
Operating Department Practitioner
Will I receive a certificate once I've completed the programme?
How long will I have to complete the programme?
What happens if I can't finish the programme in time?
How much work is required to complete a virtual work experience programme?
Ready to find out if this is right for you?