Thinking about a career in business management?
Business Management Work Experience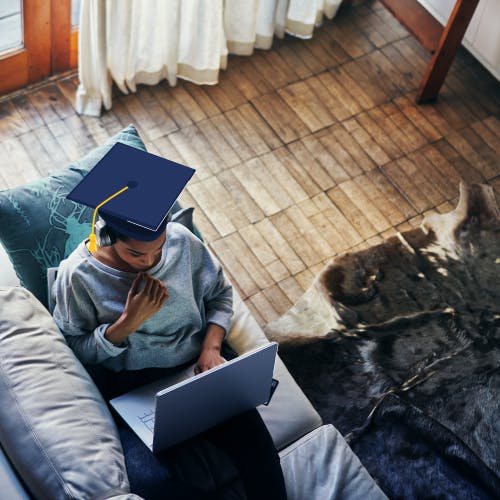 Experience overview
Think you've got what it takes to run your own business? In this business management virtual work experience programme you will be walked through all areas of what makes a successful business from IT infrastructures to HR employment policies.
What's included?
In business things are either bust or boom, it's a pretty competitive field, so we're here to give you an edge. We've spoken to a range professionals from various sectors to get their top tips for entering the world of business and what to do once you're there!
Students aged 13-19 are welcome to apply
Certificate of completion
Approximately 10 hours to complete
3 live webinars
Complete at a pace that suits you
Marketing & Customers
We'll talk you through the part marketing plays in an organisation, from revenue generation to wider communication with their audience. You'll learn all about user personas and consumer behaviour and how both work to inform marketing campaigns, and in some cases, products. If you're interested, we'll even share some great resources for further reading. 
Information Technology (IT)
Operations & Communications
Available dates
To ensure that you get the very best experience, the number of places on each programme is limited. Apply soon to avoid missing your place. Good luck!
Programme dates:
14th February - 25th February
Application deadline:
9th February
Programme dates:
4th April - 15th April
Application deadline:
30th March
Meet industry professionals
We've worked with some awesome employers on our Business Management Virtual Work Experience. Check out some of our speakers.
Cerys Johnson
CEO at REPL Group
Mark McCulloch
Founder and CEO at Supersonic Inc
Sally Johnson
CFO at Pearson
What students say
"Thank you for this work experience course. It was clearly well organised and constructed with an attention to detail. I enjoyed all of the live webinars as they were extremely engaging and hearing from a professional brought in an aspect of reality. I found that the Springpod staff on the webinars were extremely thorough and made sure to get as much valuable information out of the guests as possible. I would again like to say thank you to everyone as this work experience really helped me gain an understanding of the field I would like to go into in the future."
William
"Thank you so much to those of you who were involved in creating this programme. It was really interesting to gain an insight into the different sectors each of you are involved in. I really enjoyed grasping an understanding of the qualities best suited to each role and enjoyed listening to the career pathways each professional took on the webinars. I would also like to thank the presentations and structures of each module it was really engaging and easy to understand."
Amy
"I really appreciate this course and the time and effort you've dedicated to this. I started off thinking that managing a business is just dealing with affairs and ensuring it runs smoothly. To now understanding that it's more than that, with components of finance, IT, marketing, and communications that allow the business to keep running. With this knowledge, I can now properly plan out my future with a larger view of what the industry is."
Jonathan
Ready to find out if this is right for you?