Read all about it! Start your career in publishing
Business of publishing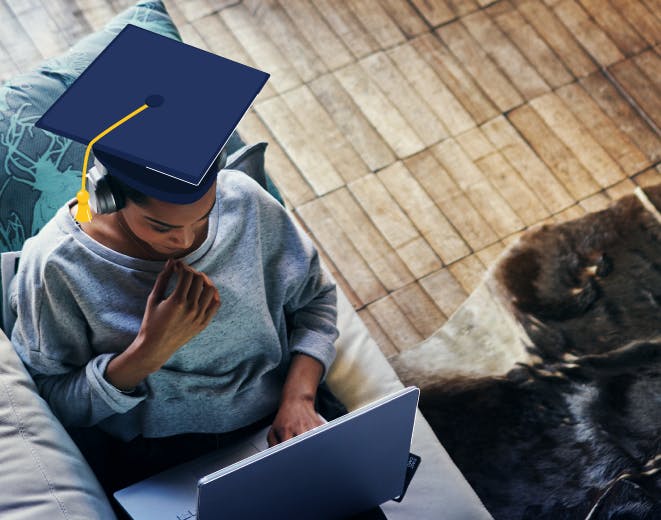 Experience overview
Engaging, consumable content is the name of the game these days. Whether that's the more traditional newspapers and books, a brand new video game or websites and blogs, the scope of opportunity in publishing is vast and extends far beyond what many people presume is just writing articles. Sound intriguing? Want to learn about the business of publishing from an industry leader? Hachette UK is here to help you take your first steps into the publishing world.
What's included?
The Business of Publishing programme with Hachette will introduce you to some concepts around how to read the market and understand what the market wants published. You'll cover different forms of media and the importance of being digital for publishing houses in the modern age; looking further at how this might present career opportunities that would interest you.
Students in years 10-13 or S3-S6 are welcome to apply
Certificate of completion
Approximately 10 hours to complete
Complete at a pace that suits you
Publishing the right books for the market
In every business it's crucial to read the market and look for demand and opportunities. In this module you'll discover how to figure out market demand. What's particularly interesting about the Business of Publishing is that sometimes it's necessary to publish what you know will sell and sometimes to take a risk and disrupt the status quo is what's needed. Find out more about this and explore the publishing market.
Books, Blockbusters and Big Screen
Early Careers in Publishing
Available Dates
There aren't currently any dates available for this programme. Check out some of our other available programmes.
Explore more programmes
What students say
"Thank you for taking the time to create this programme. The volunteers on the live sessions were all really nice and down to earth which was really good to hear proper experiences in this industry, without sugar coating or hiding anything. To the people who made this project brief and stuff for us: I really enjoyed it and I thought it was the perfect topic and it's nice to bring more awareness and knowledge of this subject to more people! Also all the videos were really nice on this programme. Very full of life and engaging!"
Rhea
"Thank you for providing opportunity for young people like me who had no previous exposure to the industry/ This programme has some great elements that differentiates itself with other work experience providers. The programmeg particularly focuses on ourselves: our confidence, our skills and what we want to do in the future rather than just the work opportunities available and how to get there. I've really enjoyed this programme and hope there would be more opportunities into this specific field"
Ci
"Thank you very much for this experience. This sector sounds fascinating and I will definitely explore more. During and after lockdown, my opportunities for work experience were completely erased. But thank to this wonderful virtual work experience, I am able to gather crucial experience to write down on my CV and personal statement. Thank you once again!"
Evan
Will I receive a certificate once I've completed the programme?
How long will I have to complete the programme?
What happens if I can't make a live webinar?
Can I ask questions during webinars and do I need my microphone enabled?
What happens if I can't finish the programme in time?
How much work is required to complete a virtual work experience programme?
Ready to find out if this is right for you?