Allied Health Professions Work Experience
Careers in the Allied Health Professions with North East & North Cumbria ICB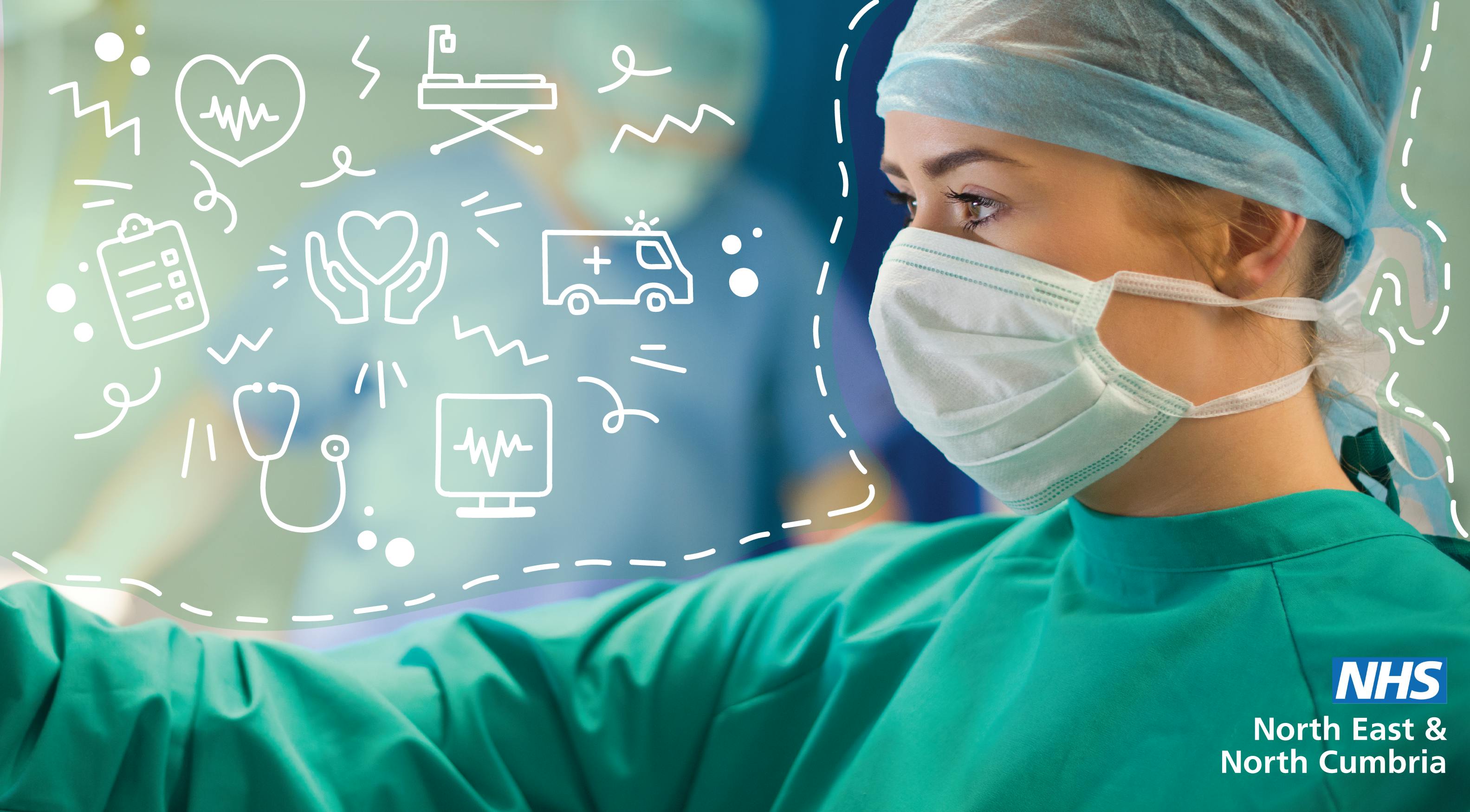 Experience overview
The health and social care sector is one of the most rewarding career routes you can take. With over 350 roles to choose from, it can be tricky to know where to put your skills and passion for care. For people who're interested in using a particular specialism to work with patients to support their diagnosis, treatment and recovery, a role within the allied health professions can be a fantastic option. But, what exactly are these? Let's make things clearer!
In partnership with North East and North Cumbria Integrated Care Board, Springpod has created a virtual work experience opportunity to make your first steps into health and social care so much easier. By giving you access to leading experts and industry professionals in the region, you'll have the opportunity to take part in a unique and immersive virtual work experience that'll give you all the information you'll need to make your next steps in an allied health professions role, whilst knowing what careers in the North East can offer you.
What's included?
This programme will cover many diverse roles and pathways that are available within the 15 allied health professions. By giving you an insight into the core aspects, areas, and responsibilities within these professions, you'll get a closer look at how people in these roles use their varied skillset to provide top-quality care and support to people who need their help. Along the way, you'll have the chance to participate in activities that'll put you in the hot seat, test your knowledge on some great quizzes, and speak to inspiring professionals in live webinars.
Students aged 14-18 and that live in the North East and North Cumbria area are welcome to apply.
Certificate of completion
Approximately 10 hours to complete
Complete at a pace that suits you
Introduction to Health and Social Care
We're all a little familiar with health and social care, even if we're a little hazy on some of the finer details or roles that are involved. This module will make it all a lot easier to understand - we'll cover the different areas of care, and highlight the role of the NHS and care providers in providing care to people who need it most.
What is an Allied Health Profession?
Meet the Allied Health Professionals
Deep Dive: Occupational Therapy
Available Dates
There aren't currently any dates available for this programme. Check out some of our other available programmes.
Explore more programmes
What students say
"Thank you for taking the time to create this programme. The volunteers on the live sessions were all really nice and down to earth which was really good to hear proper experiences in this industry, without sugar coating or hiding anything. To the people who made this project brief and stuff for us: I really enjoyed it and I thought it was the perfect topic and it's nice to bring more awareness and knowledge of this subject to more people! Also all the videos were really nice on this programme. Very full of life and engaging!"
Rhea
"Thank you for providing opportunity for young people like me who had no previous exposure to the industry/ This programme has some great elements that differentiates itself with other work experience providers. The programmeg particularly focuses on ourselves: our confidence, our skills and what we want to do in the future rather than just the work opportunities available and how to get there. I've really enjoyed this programme and hope there would be more opportunities into this specific field"
Ci
"Thank you very much for this experience. This sector sounds fascinating and I will definitely explore more. During and after lockdown, my opportunities for work experience were completely erased. But thank to this wonderful virtual work experience, I am able to gather crucial experience to write down on my CV and personal statement. Thank you once again!"
Evan
Ready to find out if this is right for you?