Healthcare Work Experience
Developing Future Heroes with Joined Up Careers Derbyshire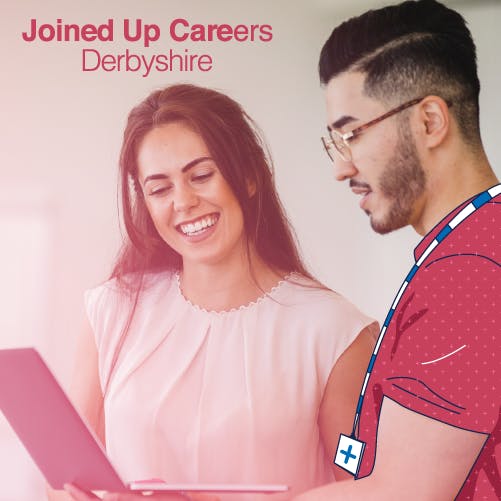 Experience overview
*This programme is on-demand, so if you meet the eligibility criteria you can start right away!*
Joined Up Careers Derbyshire are running a virtual health and social care work experience. This programme aims to give students that are 16+ an overview of a variety of NHS roles, covering Nursing, Adult Social Care, and the Allied Health Professions, as well as employability skills relevant to the NHS. During the programme, you'll meet professionals in these areas from the Derbyshire NHS Group and be able to ask them questions. You'll also complete assignments and quizzes throughout to deepen your learning. If you complete the full programme, you'll receive a certificate to add to your CV and/or Personal Statements.
During this 10-hour work experience programme, you'll cover the following areas:
- The World of the NHS and Joined Up Careers Derbyshire
- Care Workers and Working in Social Care
- Working in Nursing
- Working in Midwifery
- Working in Medicine
- Working in the Allied Health Professions
- Working in Administration and Non-clinical Roles
- The Art of Communication
- Career Pathways and Getting Career Ready
Students and candidates that live in Leicestershire, Nottinghamshire, Derbyshire and Staffordshire, are welcome to apply.
Fits around your schedule
Live webinars with the professionals
Available dates
To ensure that you get the very best experience, the number of places on each programme is limited. Apply soon to avoid missing your place. Good luck!
Programme dates:
3rd October - 31st December
Application deadline:
31st December
Ready to find out if this is right for you?