Realise Training
Early Years Apprenticeship Accelerator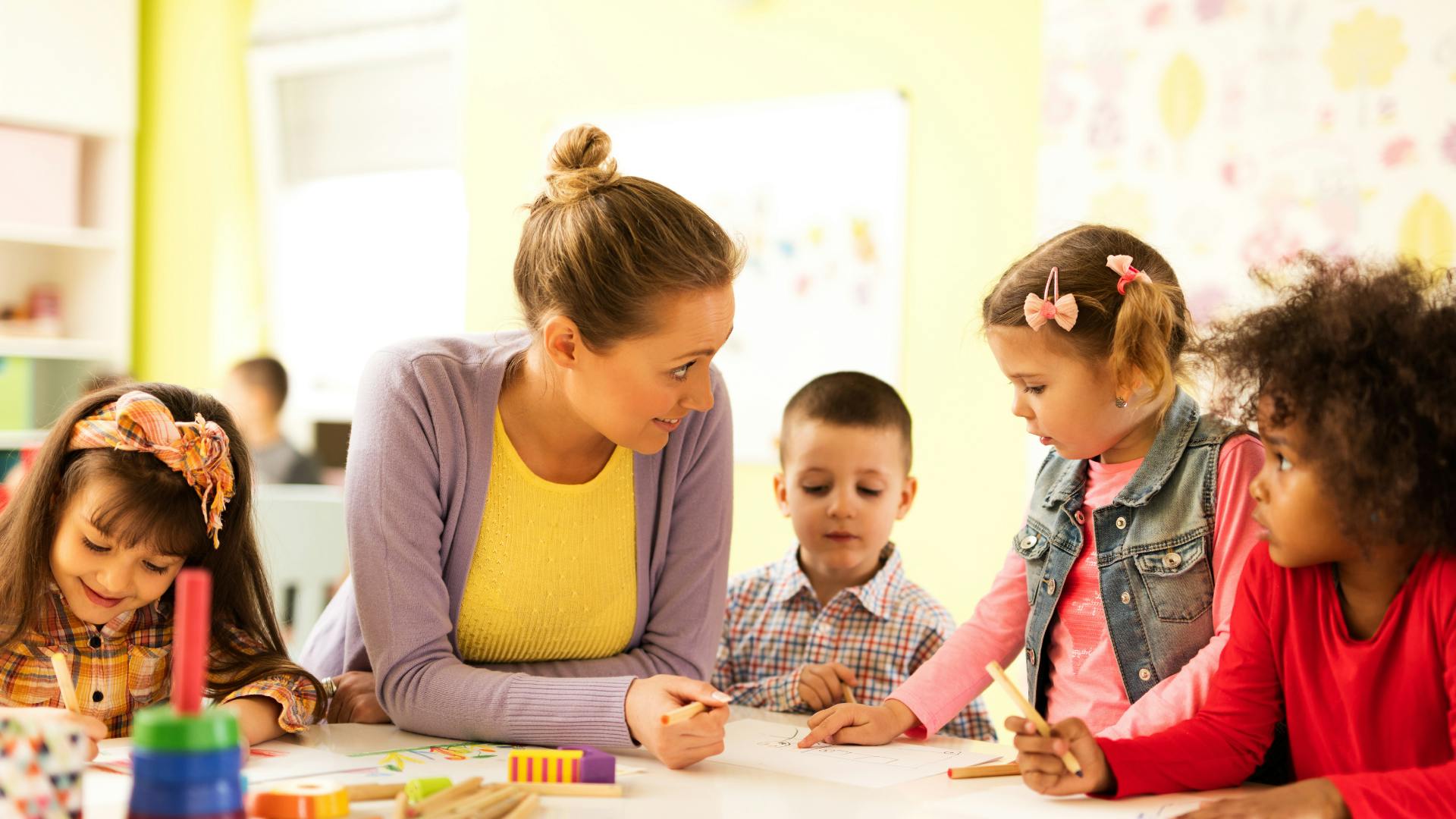 Experience overview
*This programme is on-demand, so if you meet the eligibility criteria you can start right away!*

The Early Years Apprenticeship Accelerator will provide you with first-hand insight into what to expect from the apprenticeship, alongside expert coaching on how to succeed during the apprenticeship application process. At the end of the accelerator you'll be matched, by an in-house recruiter, with an early years apprenticeship in Liverpool.

What's more, in this early years programme you'll discover what working in education is really like, through videos with current apprentices and example projects or activities. 
So by the end of the programme you will have the experience and advice you need not only to decide on the right role for you and to succeed in the application process.
What's included?
Realise is the UK's apprenticeship provider of the year. As one of the largest providers of apprenticeships and adult education programmes in England, they have a network of over 200 skilful and consistent trainers, each with in-depth industry insight. Every year over 7,000 people are trained by a Realise expert.
Realise's exciting early years apprenticeships provides the head start you need to work in the childcare and early years sector. If you're considering early years or looking for a career to support young children then their accelerator may just be what you need.
Anyone aged 16+ from the Liverpool area is welcome to apply!
Be matched with an in-house recruiter who will guide you through the application process
Take informed and practical steps on your career path
Test and cement your knowledge with engaging quizzes
Available dates
To ensure that you get the very best experience, the number of places on each programme is limited. Apply soon to avoid missing your place. Good luck!
Programme dates:
1st January - 31st December
Application deadline:
31st December
What students say
"Taking a part in this programme was a dream come true for me. I appreciate everyone's time to create this course and run it as smoothly as possible. The information which I received and learned was incredibly useful and I am very hopeful to hear from Airbus and potentially work with them in the future. Again, I really appreciate everyone's time and I am looking forward to taking part in other engineering courses powered by Springpod, because it was worth my time and it was my pleasure. Thank you!"
Alfie
"Thank you so much for putting your effort and time into this programme. You are helping to shape the future of this generation... the generation which are going to carry the future of Airbus on their shoulders'. Being able to talk about your personal careers in this industry and different ways to follow in your footsteps has inspired me so much. I am a dedicated, disciplined student but I have always felt very unsure about how to actually get a job at Airbus (aside from the qualifications and education necessary). I already believed in myself, but you've all helped to make sure that I KNOW I can do it. Thank you so much :))"
Alanna
"I wanted to say that I really appreciate all the time and work that you have put into organising this programme as well as choosing the activities, taking the time for the webinars and informing us students of early careers at Airbus as well as what you do as a company in many different sectors. This has been so helpful and I couldn't be more glad that I was able to participate. It has been truly fun! Thank you very much to all those who were part of making this programme. I'm sure it has peaked the interest of many students who would love to become a part of Airbus."
Ornella
I won't be able to complete the programme, can I have an extension?
What happens if I can't make a live talk/webinar?
Ready to find out if this is right for you?