Routes into Rail
From Engineering to Business: Your Future, on Track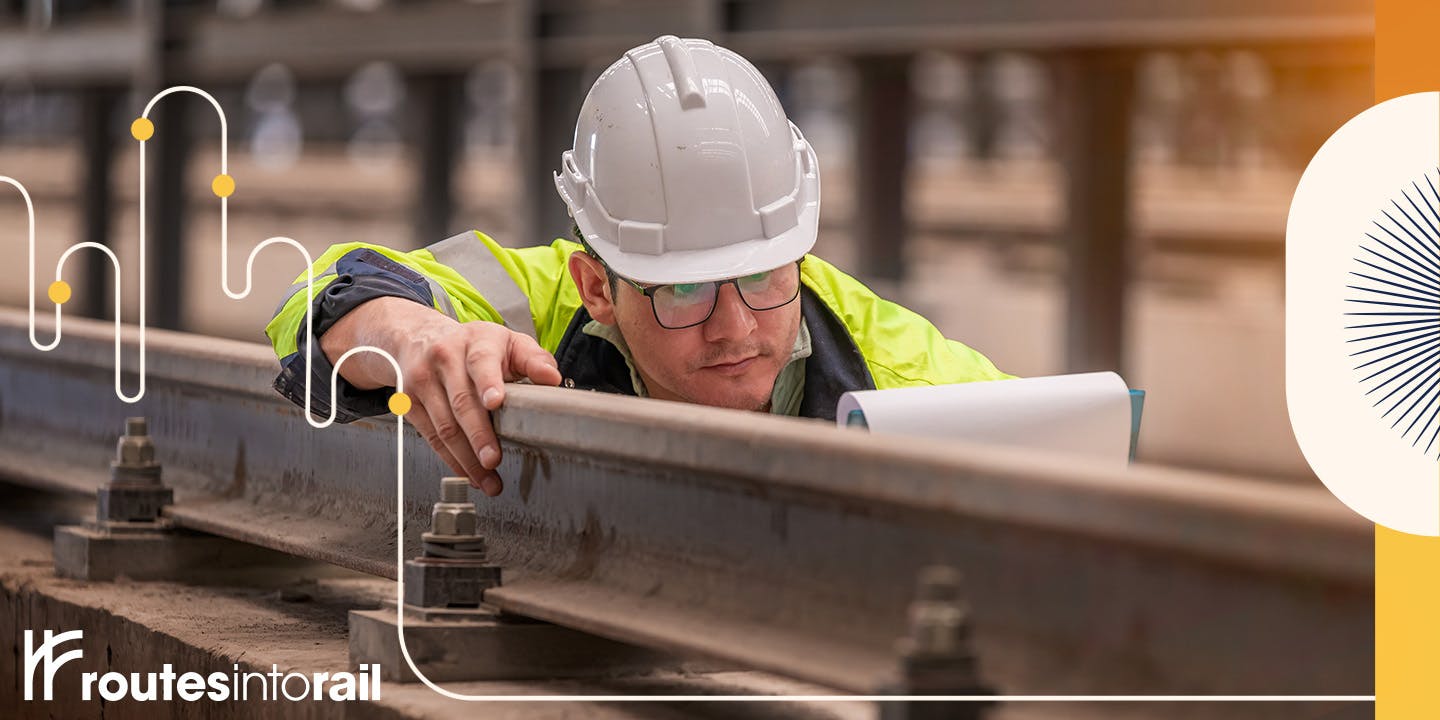 Experience overview
Curious about what rail has to offer? This programme will help lay the foundations as you explore the rail industry and the wide variety of roles within it. You'll learn more about the different careers available and gain a deeper insight into working in rail through a series of activities.
What's included?
In this virtual work experience programme, you'll explore the rail industry - from driving and engineering to data analytics and sustainability management. You'll discover roles you may not have considered and the various ways to enter them. You'll complete a series of quizzes and activities to help build your understanding of the industry, finishing the programme with a downloadable certificate.
Individuals aged 15+ are welcome to apply
Certificate of completion
Approximately 10 hours to complete
Complete real industry activites
Understanding the Rail Industry
When you hear rail, you might think trains and drivers. While these things do play an essential role in the industry, there are many other aspects of rail! In this section, you'll be introduced to a variety of roles in rail and the skills you'll need to succeed in them. You'll also participate in a myth-busting activity to debunk some common misconceptions about rail.
Available dates
To ensure that you get the very best experience, the number of places on each programme is limited. Apply soon to avoid missing your place. Good luck!
Programme dates:
7th August - 31st December
Application deadline:
31st December
What students say
"First of all i want to say thank you so much for creating this programme, i have no doubt in my mind that you have helps, not only myself, but also hundreds of other students/ teenagers through this programme of yours- especially for me this was so beneficial since actual work experience was cancelled and i could get any sort of help, advice, experience, etc due to the whole covid 19 out break. So thank you again, i grately appreciate all your hard work, and i will make sure to share this platform to others and show my gratitude. Also thanks for selecting me to participate- thank you so much."
Subitha
"Thank you for creating this amazing programme. I have done a few programmes totally unrelated to teaching but this one has been my absolute favourite. I have gained so much more information and feel more confident about the path I should take to where I really want to go. It is definitely more interesting and helpful than just researching information and writing down. Since I am a kinesthetic learner, the activities part of the programme was my favourite as it really helped me absorb of the knowledge I have learned from this so thank you so much :)"
Margarett
"This programme really gave me a wider understanding of the world of teaching as I did not realise there was a lot of hard work that goes into the lessons before they are even taught. It also showed me how to plan around different children, the importance of safeguarding and certain aspects like a DBS check that, before this programme, I was unaware you needed before teaching. This work experience has encouraged me to still have the desire to become a teacher as it has shown me many benefits that the job holds."
Tori
Ready to find out if this is right for you?