Online Work-Related Learning
Health Education England Nursing & Midwifery Online Work-Related Learning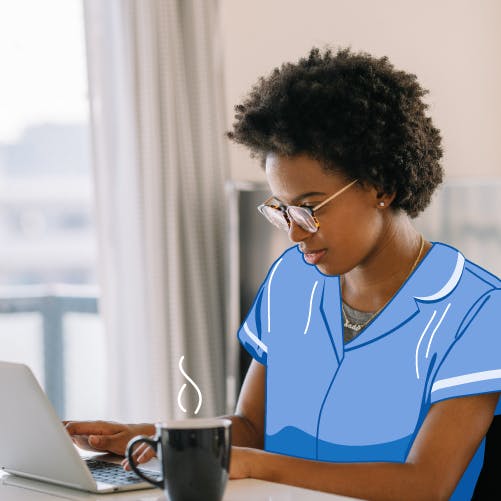 Experience overview
*This programme is on-demand, so if you meet the eligibility criteria you can start right away!*
We have joined forces with Health Education England to bring students a Nursing & Midwifery online work-related learning programme. The programme will provide an overview of what careers in Nursing & Midwifery can offer, as well as develop key skills for these professions. There's also the opportunity to hear from NHS professionals, learn about their day to day work, as well as about the different areas of Nursing and complete assignments. Upon completion, participants are awarded a certificate, which can be useful for CVs, Personal Statements and interviews.
This programme links to careers in: healthcare, nursing, social care, therapy and more. Subjects such as Biology, Health and Social Care and Social Sciences link well to a career in Nursing. An awareness of the NHS Core Values and skills such as compassion, a desire to help and team work are all essential.
Students in years 10-13 and who live in South-East of England are welcome to apply
Certificate of completion
Approximately 10 hours to complete
Complete at a pace that suits you
Available dates
To ensure that you get the very best experience, the number of places on each programme is limited. Apply soon to avoid missing your place. Good luck!
Programme dates:
1st January - 31st July
Application deadline:
31st July