Ever wondered why money makes the world go round?
Investec insight programme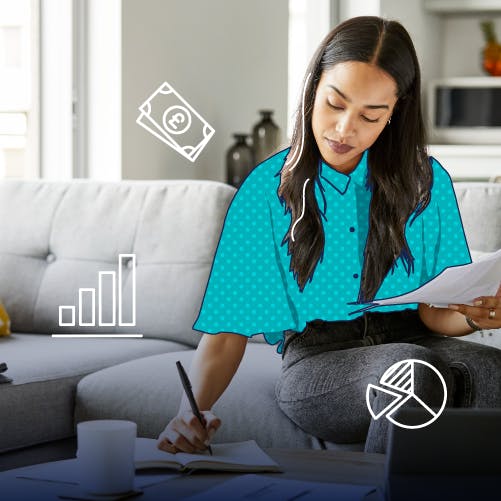 Experience overview
Ever wondered why money makes the world go round? Or how to actually manage and grow wealth? Find out the answers to these questions and more with Investec's Insight Programme! Covering everything finance related from investment banking to asset management. If you're intrigued by a career in finance then apply today!
What's included?
Explore core areas of a wealth management and investing giant, including specialist banking, wealth and investment, and technology. Not only that, but also discover the range of career opportunities at the company and the importance of belonging, diversity and inclusion.
Students aged 16-21 are welcome to apply
Certificate of completion
Approximately 10 hours to complete
Complete at a pace that suits you
Specialist Banking Business
Here, we'll learn how and why Investec's banking business is split into three sectors: private banking, corporate and investment banking, and the wealth and investment service. We'll also take a look at the different needs associated with private and corporate clients. In this module's activity, you'll write an email to attract a high net-worth individual to Investec private banking service.
Available Dates
There aren't currently any dates available for this programme. Check out some of our other available programmes.
Explore more programmes
Meet industry professionals
We've worked with some awesome employers on our Investec Insight Programme. Check out some of our speakers.
QY
Quincey Yamoa
Private Bank Analyst
EK
Elena Katsafadou
Corporate and Investment Banking Graduate
JR
Joel Richards
Software Engineer
What students say
"Thank you so much for hosting this programme and taking time out of your schedules to make something which allows me to learn about Investec and the services you provide. It has been extremely helpful as it has allowed me to broaden my knowledge of how a company like Investec works and what job roles and opportunities presented. "
Evan
"I would like to say thank you for all the hard work you have put in, it was probably not easy to get all these guest speakers, or even to put up this whole operation, but you've done I hope you guys are very proud of yourselves for what you're doing as you're making the future of people like me, more understandable and you've helped me decide what I want to do in the future."
Divine
"I am really grateful that you have taken your time out to create this programme because it has helped me get more knowledge about investment, banking and wealth management. Some of the things that were spoken about in this programme relate back to what I am learning in uni right now so it has helped me understand my uni module even better. So thank you for creating this programme."
Sajneet
Ready to find out if this is right for you?