Discover what it's really like to work in law
Law Work Experience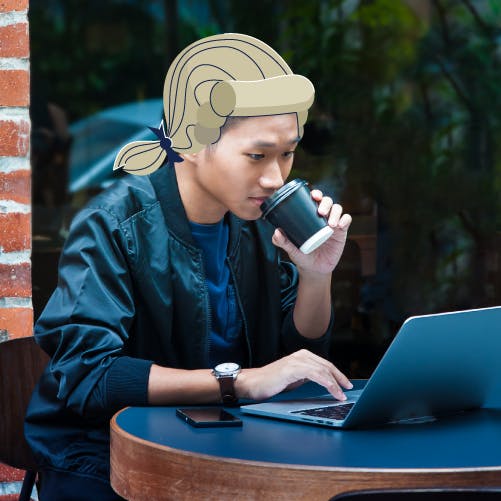 Experience overview
Law isn't quite as glamorous as a lot of the TV shows make out, but it's definitely more interesting! During this free two week virtual work experience programme you will meet a range of industry professionals from various legal areas of law who will give you an overview of their experiences and you'll get the opportunity to ask a whole load of questions.
What's included?
You will learn about some of the key roles and responsibilities of law practitioners throughout this programme, including legal research, advocacy & client communication, contractual interpretation and legal analysis & drafting. The programme will also include a vital pathways module, which will direct you on what to do next, how to apply, and what institutions you should be considering for your further study. There will also be a range of quizzes and meaningful activities to spark your interest in law as an industry and give you further insight into what it really means to work in the field.
The programme is open to anyone aged 13+
Certificate of completion
Approximately 10 hours to complete
Complete at a pace that suits you
Introduction to the Law Industry
In this introductory module, we'll give you an overview of the law industry and how to get started in the industry. That means, we'll be covering the different values and career opportunities that are available to those interested in pursuing a career in the field. Not only that, we'll be delivering important insights such as the differences between being a barrister and solicitor and what a typical day in the life of a lawyer looks like.
Advocacy & Client Communication
Contractual Interpretation
Legal Analysis & Drafting
Available Dates
There aren't currently any dates available for this programme. Check out some of our other available programmes.
Explore more programmes
Meet industry professionals
We've worked with some awesome employers on our Law Virtual Work Experience. Check out some of our speakers.
Suzanne Staunton
Barrister at JMW Solicitors LLP
Sarah Wilder
Partner, for MPM Legal Solutions
Nicolina Andall
Senior Corporate Counsel at Atlas Copco
What students say
"Thank you for taking this time to create this law virtual work experience programme. It was not only really informative but also really enjoyable and the effort put into it is clearly reflected in the different types of activities that have been given to us. I have not only learnt a lot but because of the interest i had in the programme it has allowed me to retain what i have learnt. This has helped me to take more consideration in my future career in the law industry but also allowed me to understand what i will be getting into in the future and this has given me an advantage as i will go into university and hopefully a career as i will have prior knowledge thanks to this experience. I will definitely recommend it too anyone who is looking for work experience as it is a brilliant programme. Thank you !."
Toni
"You guys did an amazing job! I am genuinely so glad that I have been able to be part of such a great programme. I feel much more prepared for the future and nowhere near as stressed as I once was. I have made informative notes and have heard amazing professionals talk about their careers with such passion, which fulfils me. It was incredibly hard to find work experience to add to my personal statement but I must say that this has given me so much advice and material to talk about. I feel as though I owe a lot of gratitude to everyone who was involved in creating this. It's great for us young people to be able to be involved in something like this, especially in times like these. Keep doing what you're doing and know you are helping so many young people! You're all amazing people :)"
Amna
"Thank you so much for taking the time to help us broaden our knowledge on the industry of law. I have felt extremely stressed recently about whether law was even for me but then I realised that I barely knew anything about what it means to be a lawyer. The webinars in particular have helped solve this problem for me for which I am very grateful. I have been taking down lots of notes on the opportunities that have been recommended. For example. I am already researching how I gain gain entry into a mini pupilage experience. One thing in particular that I have learned which has put my mind at ease is that you do not have to do a straight law degree at university first. I am now considering doing a degree in a law related subject and later completing a law conversion course."
Amreeta
Ready to find out if this is right for you?