Hospitality Careers through an Apprenticeship with Lifetime Training
Loving Hospitality Employability Programme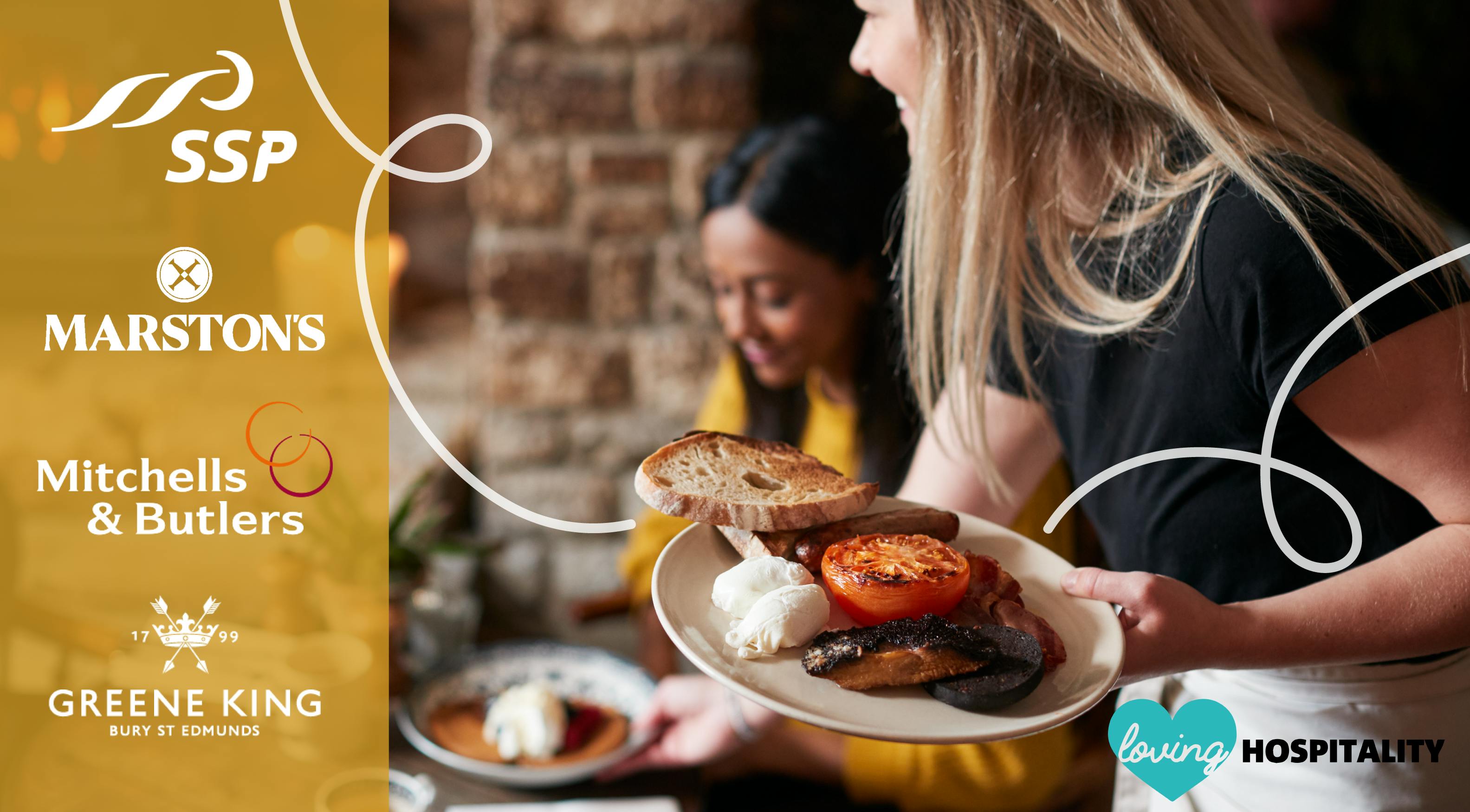 Experience overview
Think you know hospitality? Think again! Did you know that you could start your hospitality career from just 16 and complete an apprenticeship as a form of full-time education? No experience is needed and the opportunities for growth within the industry are endless!
The Loving Hospitality Employability Programme will give you an in-depth understanding of the wide range of roles and apprenticeships available within the hospitality industry. This programme features leading industry professionals from Greene King, Mitchells & Butlers, Marston's and SSP - industry leaders who have created some of the most popular and well-loved hospitality names in the country. If you love to help people, are a strong communicator, or want a rewarding career, then hospitality might just be for you!
What's included?
From creating your very own menu to taking your first steps as a leading light in the industry, this programme will introduce you to the four pillars of the hospitality industry. From guiding you through the essential skills needed in both guest facing and chef roles to ensure customers receive a first-class experience, we'll take you through the world of corporate and management roles, showing you the bigger picture! You'll have the chance to take part in quizzes and activities to put your skills to the test, and even have the chance to hear from leading industry experts along the way!
Completion of this programme will add you into a fast-track talent pool for hospitality apprenticeships with Greene King, Mitchells & Butlers, Marston's and SSP. You will also be given access to a hub full of information on hospitality career pathways, interview tips and CV writing guidance.
Students based in the UK, aged 14 - 18 are welcome to apply
Approximately 10 hours to complete
Certificate of Completion
Complete at a pace that suits you
An Introduction to Hospitality
In this introductory module, you'll get to grips with the essential information about the hospitality sector - from an insight into the industry to an overview of the latest career opportunities! You'll be tasked with creating your own poster about the industry, and quizzed on your knowledge so far.
Career Paths in Hospitality
Available Dates
There aren't currently any dates available for this programme. Check out some of our other available programmes.
Explore more programmes
Ready to find out if this is right for you?