Learn all about working in marketing from the experts
Marketing Work Experience with CIM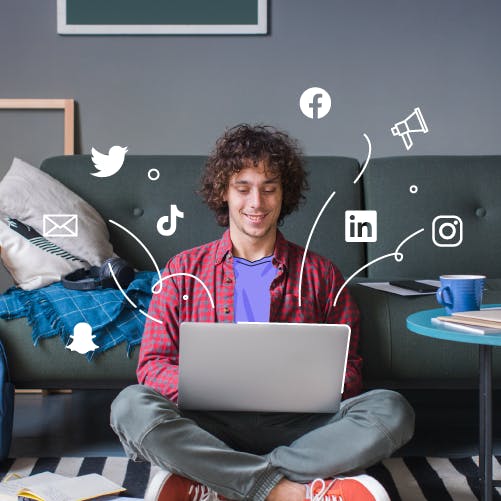 Experience overview
I'm sure you can think of a fantastic ad that made you laugh out loud or got stuck in your head all day. But advertising is just one part of marketing. Often people think they are the same thing but marketing includes so many more areas like data, strategy, branding, negotiation, budgeting and more! Who better to show you the ropes of a career in this industry than the Chartered Institute of Marketing?
What's included?
Marketing is a broad and exciting field, so this programme will cover a lot! From marketing principles, strategy and user personas to campaigns, social media and anlysis, you'll leave with a complete understanding of the industry and potential areas to specialise in.
Students in years 10-13 are welcome to apply
Certificate of completion
Approximately 10 hours to complete
Attend live webinars
Complete at a pace that suits you
Available dates
To ensure that you get the very best experience, the number of places on each programme is limited. Apply soon to avoid missing your place. Good luck!
Programme dates:
4th April - 14th April
Application deadline:
30th March
Meet industry professionals
We've worked with some awesome employers on our Marketing Virtual Work Experience with CIM. Check out some of our speakers.
Molly MacArthur
Digital Marketing Manager
Jon Chapman
Chief Creative Officer at Havas Lynx
Ami Sandhu
Head of Marketing
What students say
"Thank you so much for this amazing programme it was really helpful and has driven me to further pursue and look into this industry as well as look at apprenticeship routes."
Simran
"Thank you so much for creating this programme as it has really helped me secure my choice and has helped me engage with the topic more."
Dhruvi
"This programme was amazing! It was informative and I was never bored. I was engaged throughout and learnt so much and will be passing it on. Thank you for this opportunity!"
Maame