Considering a career in politics?
Politics Work Experience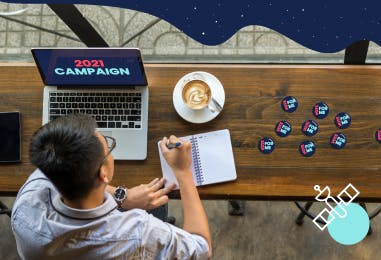 Experience overview
Always wondered how politicians get to where they are? Want to know more about the UK poltical system? Wondering about related careers? This programme can answer all these questions and more.
What's included?
Studying, or looking for a career in politics doesn't just lead to roles in government and parliament. It gives you a highly transferable skillset that will lead to success in other fields, so this programme will stand you in good stead. You'll be covering a complete introduction to the industry and parliament, as well as areas like political journalism and law to broaden your perspective on a career in politics.
Students aged 13-19 are welcome to apply
Certificate of completion
Approximately 10 hours to complete
Complete at a pace that suits you
Introduction to politics
No one is born with an innate understanding of the UK political system and sometimes the more we try to understand it, the trickier it can be. So we're going to spend the first module introducing you to politics in the UK, including current socio-political movements, types of power and political parties. 
Members of Parliament, Members of European Parliament and Political Assistants
Charities, Human Rights, Law and More
Available Dates
There aren't currently any dates available for this programme. Check out some of our other available programmes.
Explore more programmes
Meet industry professionals
We've worked with some awesome employers on our Politics Virtual Work Experience. Check out some of our speakers.
Rory Palmer
Senior Policy, Public Affairs & Campaigns Manager at Guide Dogs for the Blind
Sagar Vasandani
Senior Scientist Surveillance at Public Health England
Katie Lowes
Parliamentary Assistant for Rachel Reeves MP
What students say
"Thank you so much for this opportunity! The depth of information delivered was almost impeccable; shallow enough that I can build my own knowledge if I wish, but deep enough that I feel confident which sectors I wish to pursue in the future. It was also great to learn that there is more to Politics than meets the eye. I am so glad I decided to sign up, and would definitely 10/10 do again!"
Taku
"Thank you so much for all you have done to provide me with this course. I was delighted when I received the email to say I had gotten a place and have been ever more impressed with the course provided. I have made many notes on each module and will go back to my politics class raving about this wonderful opportunity! Thank you!!!"
Eva
"Thank you so much!! This was such an eye-opening experience and has relieved me of so much anxiety that industries are so much wider than I thought and there are so many opportunities than what it seems from the outside. This programme has boosted my confidence within my studies and I'm grateful for having been selected."
Georgie
Ready to find out if this is right for you?