Healthcare needs you!
Reachout for Healthcare Science with Health Education England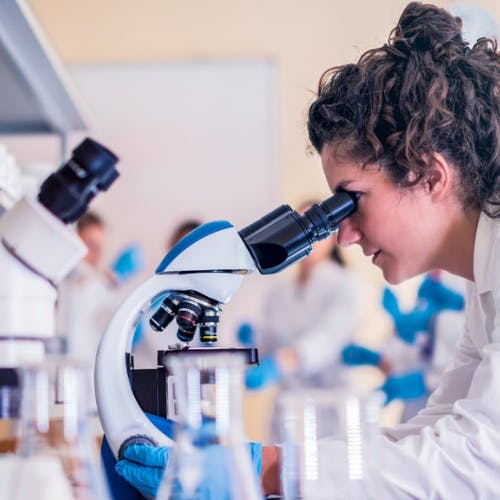 Experience overview
There's a huge amount of variety in the potential roles available in healthcare and this Virtual Work Experience with Health Education England will show you a bunch of different career paths that you might not already know about. There are so many different skills and qualities needed to succeed in healthcare so apply today and find out if a career in healthcare could be your future!
What's included?
During this programme you'll be introduced to the healthcare science professions. Once you're comfortable with the overall profession you'll explore more of the specific roles on offer and hear from the people who actually work those jobs on a daily basis. The programme will round off with an exploration of how to get career ready and some more insight into a career in the NHS.
To be eligible to take part in this programme you must:
Attend a non-selective, non-fee paying state school
AND
Have expressed an interest in a Science, Technology, Engineering or Mathematics (STEM) career and NOT medical or nursing through a short statement
In addition, you should identify with one of the following
Is entitled to free school meals
Would be the first generation in their family to attend university
Family are in receipt of tax credits
Is or has been in care
Looked-after students
Forced migrant or asylum seeker or refugee
Students in years 10-13 are welcome to apply
Certificate of completion
Approximately 10 hours to complete
Complete at a pace that suits you
Available Dates
There aren't currently any dates available for this programme. Check out some of our other available programmes.
Explore more programmes
What students say
"Thank you very much for this amazing programme! It has been very helpful, informative and interactive. I have greatly enjoyed learning about all the different aspects of healthcare science included in this programme and I am very grateful for the online webinars that were run by healthcare scientists - this helped me broaden my knowledge and has given me the opportunity to ask healthcare scientists on advice and more information about their world of work."
Maria
"Thank you for taking the time to put together this amazing programme. I found it a really exciting and fun experience and I appreciate all the hard work you have put into creating this programme for young people like myself to enjoy. I have learnt so much about different career opportunities and pathways and broadened my horizons which I am so grateful for. I wish you all the best in your fields of work and in life in general. Thank you for everything!"
Denisa Diana
"I am very grateful for this programme as it has allowed me to learn much, much more about healthcare sciences and has informed me about a lot of jobs and different opportunities that are related to this career sector. I am also very thankful that this has been made accessible for free which is very beneficial for those who would otherwise miss out on this information due to their circumstances. Once again, thank you very much."
Danish
Ready to find out if this is right for you?