From Influencer to Executive, Careers in Social Media Marketing
Social Media Marketing Virtual Work Experience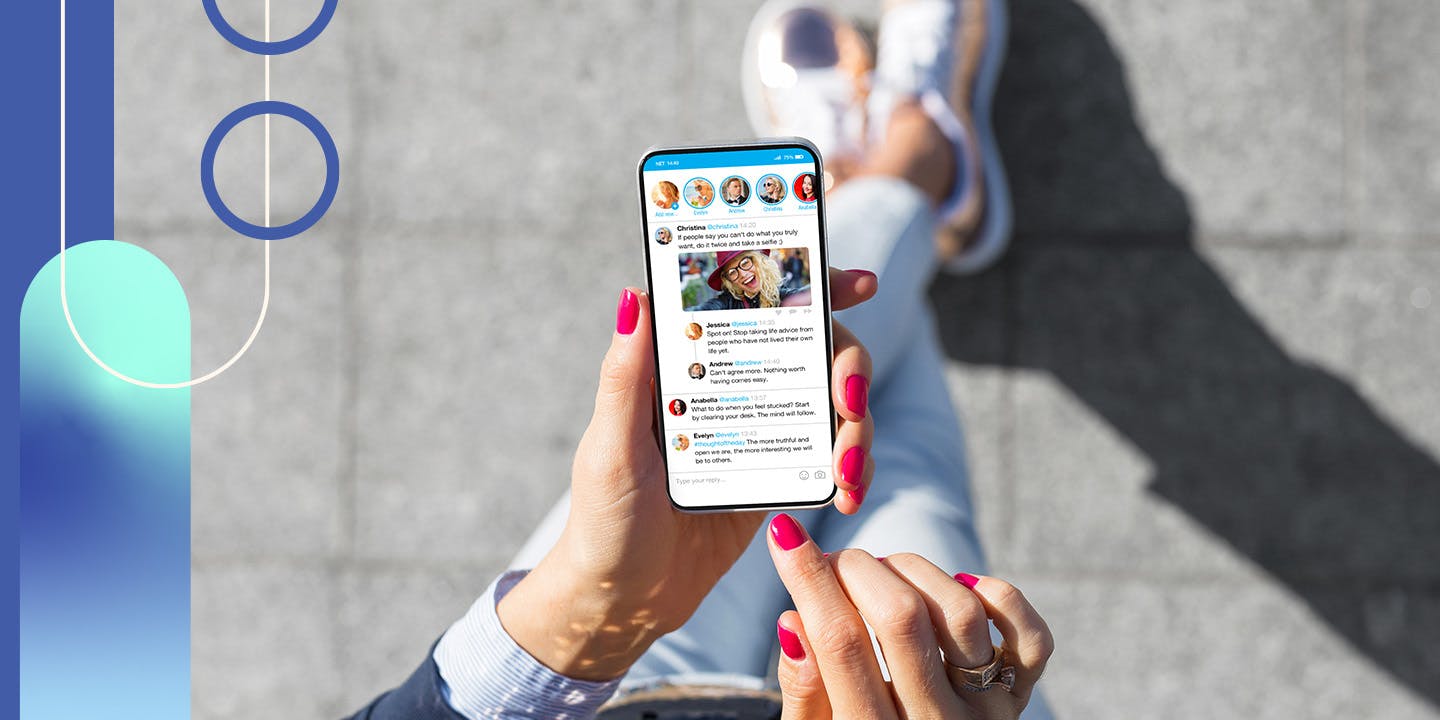 Experience overview
People love scrolling through their socials, but have you considered how social media can be used to drive profit? Although social media marketing is a new industry, it's growing fast. Ever bought or wanted to buy something because you saw it on TikTok or Instagram? Discover the wide variety of careers that go into making this happen.
What's included?
Social media marketing offers a range of careers that suit a variety of skill sets and interests. What roles are available in this field and what sort of work do they do? In this virtual work experience programme, you will find out! From data analyst to content creator, learn about the various careers in social media marketing to discover which one is right for you.
The programme is open to anyone aged 13+
Certificate of completion
Approximately 6 hours to complete
Complete at a pace that suits you
Introduction to the Social Media Marketing Industry
Nowadays we are used to seeing products advertised on our socials. However, social media wasn't always considered part of marketing. Learn how social media developed into an essential marketing tool while you gain a foundational knowledge of the industry. Social media is only getting started; learn how you can get in on the ground floor of this fast-growing industry!
Collecting and Analysing Data
Developing a Social Media Marketing Strategy
Maintaining a Social Community
Available dates
To ensure that you get the very best experience, the number of places on each programme is limited. Apply soon to avoid missing your place. Good luck!
Programme dates:
31st July - 31st December
Application deadline:
31st December
What students say
""Thank you so much for the programme, I really enjoyed it and every lesson ahs helped me and really opened my eyes. As someone who has grown up loving Films and TV but never really knowing fully what happens behind screen and how people work, this programme has helped me understand and makes me feel excited and confident for the future. It's really swayed me further into pursuing a job in the industry. I also can't wait to see how my generation take on the industry in the future and hopefully the pros from now will be proud! Thank you for the hard work put into the programme!"
Patricia
"Thank you so much for such an amazing opportunity! The film industry seemed to me a hard field to go into with hopes of succeeding, however, this programme honestly helped me familiarise myself with the industry more. I am super unsure of what I want to do in the future, I have a lot of interests and the film industry was definitely one at the top of my list and this reassured me that this might truly be the field I wish to study and work in! Again, I absolutely enjoyed the activities as well as all the information! Thank you!!"
Julia
"This programme has 100% helped fuel my passion to work in this industry to new levels, seeing and hearing about all the different aspects and types of roles within the industry has helped me feel more secure within my wish to advance into doing higher media and film courses at college which was something at first I was nervous about. the education this course has given me has also allowed me to discover more about the roles i would like to apply for and one day hopefully become!! Thank you !!"
Ella
Ready to find out if this is right for you?