Health and Care Careers in Staffordshire & Stoke-on-Trent
The On Demand Hospital Virtual Work Experience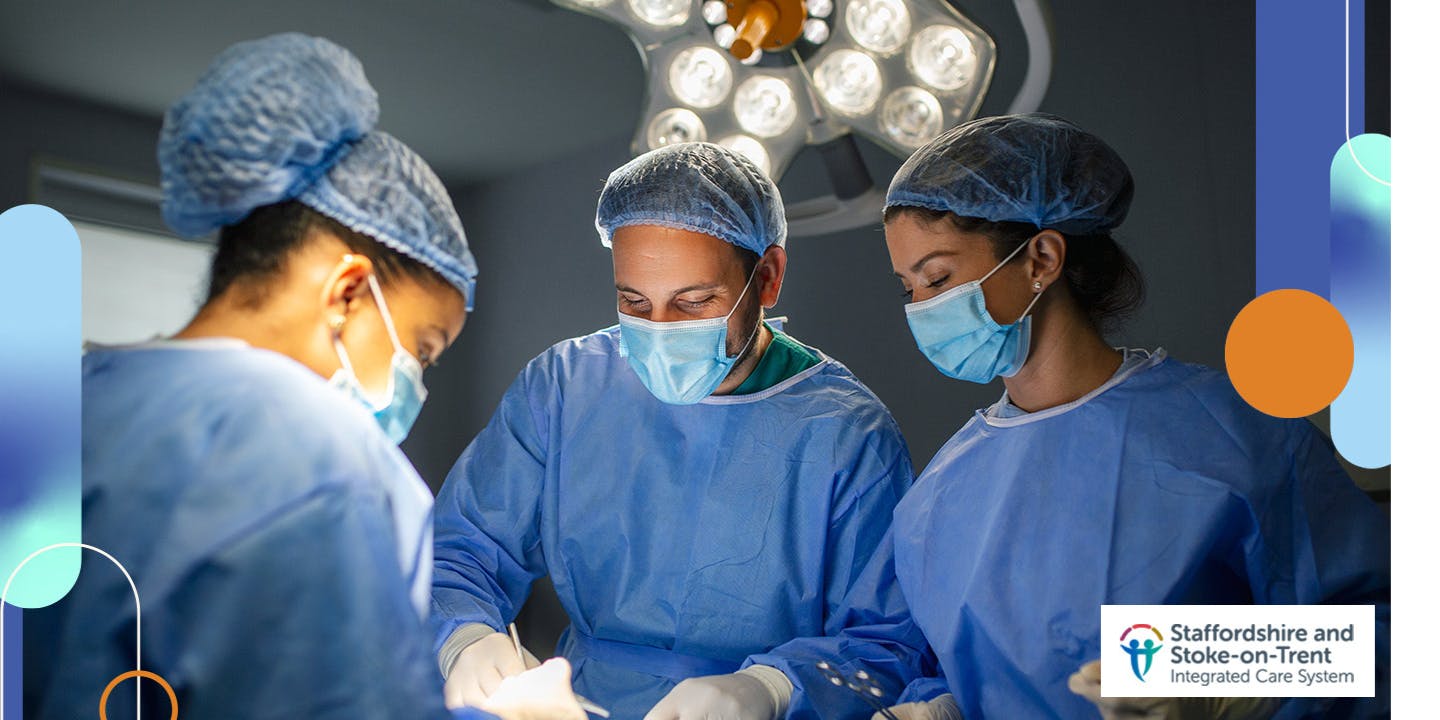 Experience overview
*This programme is on-demand, so if you meet the eligibility criteria you can start right away!*
Acute hospital settings are where patients receive short-term treatment for illnesses and injuries and are a key part of health care. But what career opportunities are available within acute hospitals? Springpod have partnered with the Staffordshire and Stoke-on-Trent ICS to help make everything clearer.
What's included?
Throughout the on demand programme you will be provided with access to real-life clinical professionals working in Staffordshire and Stoke-on-Trent. From doctors, nurses, allied health professionals and more, there's something for everyone. You'll hear directly from healthcare professionals who've appeared in Channel 5's 999: Critical Condition via pre-recorded webinars where they answered questions from local students
Students aged 14+ in Staffordshire and Stoke-on-Trent are welcome to apply
Flexible programme that fits around your schedule
Approximately 10 hours to complete
Meet clinical professionals
Receive a completion certificate to add to your CV and personal statement
Introduction to the NHS and Acute Hospitals
Have you ever wondered what working in a hospital is actually like? This introductory module will help you understand about the NHS and acute hospitals. It will explain how the NHS is structured and provide an overview of an acute hospitals services. You will gain insight and hear from our partners UHNM (University Hospitals of North Midlands NHS Trust) and the Haywood Hospital.
Midwifery & Neonatal Care
Allied Health Professions (AHPs)
Available dates
To ensure that you get the very best experience, the number of places on each programme is limited. Apply soon to avoid missing your place. Good luck!
Programme dates:
1st January - 30th September
Application deadline:
30th September
Meet industry professionals
Dr Diane Adamson - Emergency Medicine Consultant
I am a Major Trauma and Emergency Medicine Consultant. The work is very varied and you can be suturing a woundone minute and running a cardiac arrest or delivering a baby five minutes later. I have a strong interest in trauma so work as a major trauma consultant as well so I stay involved with our trauma patients once admitted to the wards.
Dr Sanjeev Nayak - Consultant Interventional Neuroradiologist
Dr Sanjeev Nayak is a Consultant Interventional Neuroradiologist at the University Hospitals of North Midlands, who is one of the first and forefront pioneers of Mechanical Thrombectomy in acute ischemic stroke in the United Kingdom.
Mr Richard Warwick - Consultant Cardiothoracic Surgeon​
"From an early age I always knew I wanted to become a surgeon. However, when most people were starting their medical training, I felt I had not experienced life or tested myself as an individual so I left school at 17 and joined The Parachute Regiment. "Upon graduation, I worked in Northern Ireland and Liverpool before becoming a consultant cardiac surgeon in 2014 when I joined Royal Stoke University Hospital.
What students say
""Thank you for taking the time to create this programme. The volunteers on the live sessions were all really nice and down to earth which was really good to hear proper experiences in this industry, without sugar coating or hiding anything. To the people who made this project brief and stuff for us: I really enjoyed it and I thought it was the perfect topic and it's nice to bring more awareness and knowledge of this subject to more people! Also all the videos were really nice on this programme. Very full of life and engaging!""
Rhea
"Thank you for providing opportunity for young people like me who had no previous exposure to the industry/ This programme has some great elements that differentiates itself with other work experience providers. The programmeg particularly focuses on ourselves: our confidence, our skills and what we want to do in the future rather than just the work opportunities available and how to get there. I've really enjoyed this programme and hope there would be more opportunities into this specific field."
Ci
"Thank you very much for this experience. This sector sounds fascinating and I will definitely explore more. During and after lockdown, my opportunities for work experience were completely erased. But thank to this wonderful virtual work experience, I am able to gather crucial experience to write down on my CV and personal statement. Thank you once again!"
Evan
Ready to find out if this is right for you?