Virtual Work Experience
The World of The British Library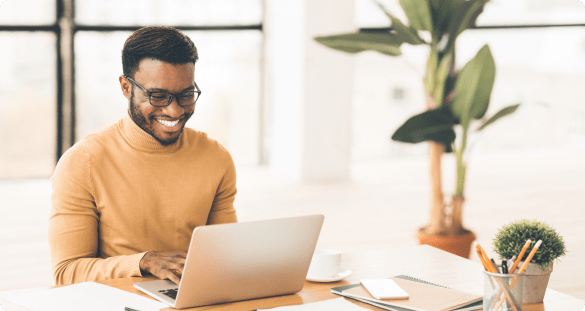 Experience overview
The British Library is a fascinating organisation with a number of varied areas and exciting opportunities available to you. To help build your understanding of these areas and more, Springpod has partnered up with the organisation to bring you a fantastic programme all about the world of The British Library.
What's included?
From creating an inspiring collection and putting together an exhibition to building your employability skills, this programme will introduce you to The British Library, working at the organisation and opportunities for you. You'll have the chance to take part in quizzes and activities to put your skills and knowledge to the test, and you'll even have the chance to hear from leading industry experts along the way!
Final year students and those in university may apply
Certificate of completion
Approximately 10 hours to complete
Complete at a pace that suits you
The World of The British Library
Cataloguing & Collections
Available dates
To ensure that you get the very best experience, the number of places on each programme is limited. Apply soon to avoid missing your place. Good luck!
Programme dates:
24th October - 4th November
Application deadline:
19th October
What students say
"Thank you so much for hosting this programme and taking time out of your schedules to make something which allows me to learn about Investec and the services you provide. It has been extremely helpful as it has allowed me to broaden my knowledge of how a company like Investec works and what job roles and opportunities presented. "
Evan
"I would like to say thank you for all the hard work you have put in, it was probably not easy to get all these guest speakers, or even to put up this whole operation, but you've done I hope you guys are very proud of yourselves for what you're doing as you're making the future of people like me, more understandable and you've helped me decide what I want to do in the future."
Divine
"I am really grateful that you have taken your time out to create this programme because it has helped me get more knowledge about investment, banking and wealth management. Some of the things that were spoken about in this programme relate back to what I am learning in uni right now so it has helped me understand my uni module even better. So thank you for creating this programme."
Sajneet
Ready to find out if this is right for you?