Love the camera, but does the camera love you?
TV & Film Work Experience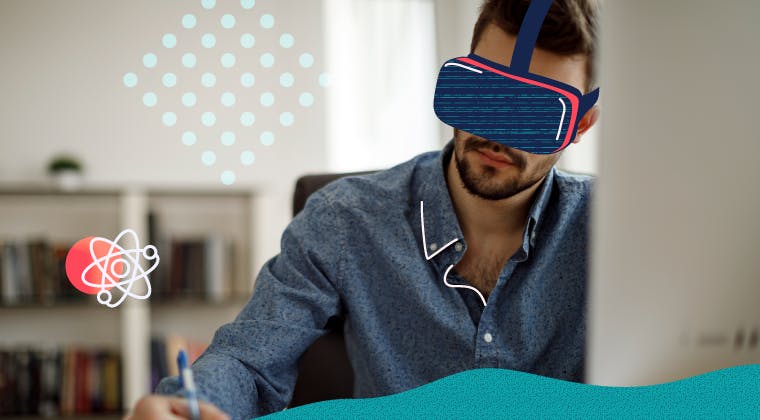 Experience overview
Sounds pretty glitzy right? When you think of TV and film, what comes to mind - red carpets and awards? We're going to pull back the curtain and discover what a career in TV and film really looks like, from popular film theory to what happens in post production, you'll get a backstage pass.
What's included?
This programme has it all, you'll get the chance to direct a short film, take part in quizes that put your knowledge to the test and hear from industry professionals, like film critics and heads of production.
The programme is open to anyone aged 13+
Certificate of completion
Approximately 10 hours to complete
Complete at a pace that suits you
Analysing TV & Film
In this module we're going to take analyse the most popular types of television show, from drama to sports and news. We're also going to dive into some popular film theory (from feminist to Marxist) and symbolism (rtistic method of revealing ideas or truths through the use of story, colour, sounds, objects, and effects).
Pre-Production - From Scriptwriting to Logistics
Available Dates
There aren't currently any dates available for this programme. Check out some of our other available programmes.
Explore more programmes
Meet industry professionals
We've worked with some awesome employers on our TV & Film Virtual Work Experience. Check out some of our speakers.
Damon Smith
Film Critic at PA Media
Bianca Gavin
Head of Production for Scripted at Pulse Films
Tom Morgan
Head of Client Services at Envy Post Production
What students say
""Thank you so much for the programme, I really enjoyed it and every lesson ahs helped me and really opened my eyes. As someone who has grown up loving Films and TV but never really knowing fully what happens behind screen and how people work, this programme has helped me understand and makes me feel excited and confident for the future. It's really swayed me further into pursuing a job in the industry. I also can't wait to see how my generation take on the industry in the future and hopefully the pros from now will be proud! Thank you for the hard work put into the programme!"
Patricia
"Thank you so much for such an amazing opportunity! The film industry seemed to me a hard field to go into with hopes of succeeding, however, this programme honestly helped me familiarise myself with the industry more. I am super unsure of what I want to do in the future, I have a lot of interests and the film industry was definitely one at the top of my list and this reassured me that this might truly be the field I wish to study and work in! Again, I absolutely enjoyed the activities as well as all the information! Thank you!!"
Julia
"This programme has 100% helped fuel my passion to work in this industry to new levels, seeing and hearing about all the different aspects and types of roles within the industry has helped me feel more secure within my wish to advance into doing higher media and film courses at college which was something at first I was nervous about. the education this course has given me has also allowed me to discover more about the roles i would like to apply for and one day hopefully become!! Thank you !!"
Ella
Ready to find out if this is right for you?